Is it possible to change the Health Score on the dashboard from "Green/Bright Green/etc" to a custom name? We would like to be able to have this reflect our actual Health Score levels (such as Extremely Satisfied/Very Satisfied/Etc). 
Best answer by ana_g 29 March 2021, 22:55
You can create custom labels by navigating to Administration > Scorecards and click the gear icon at top right.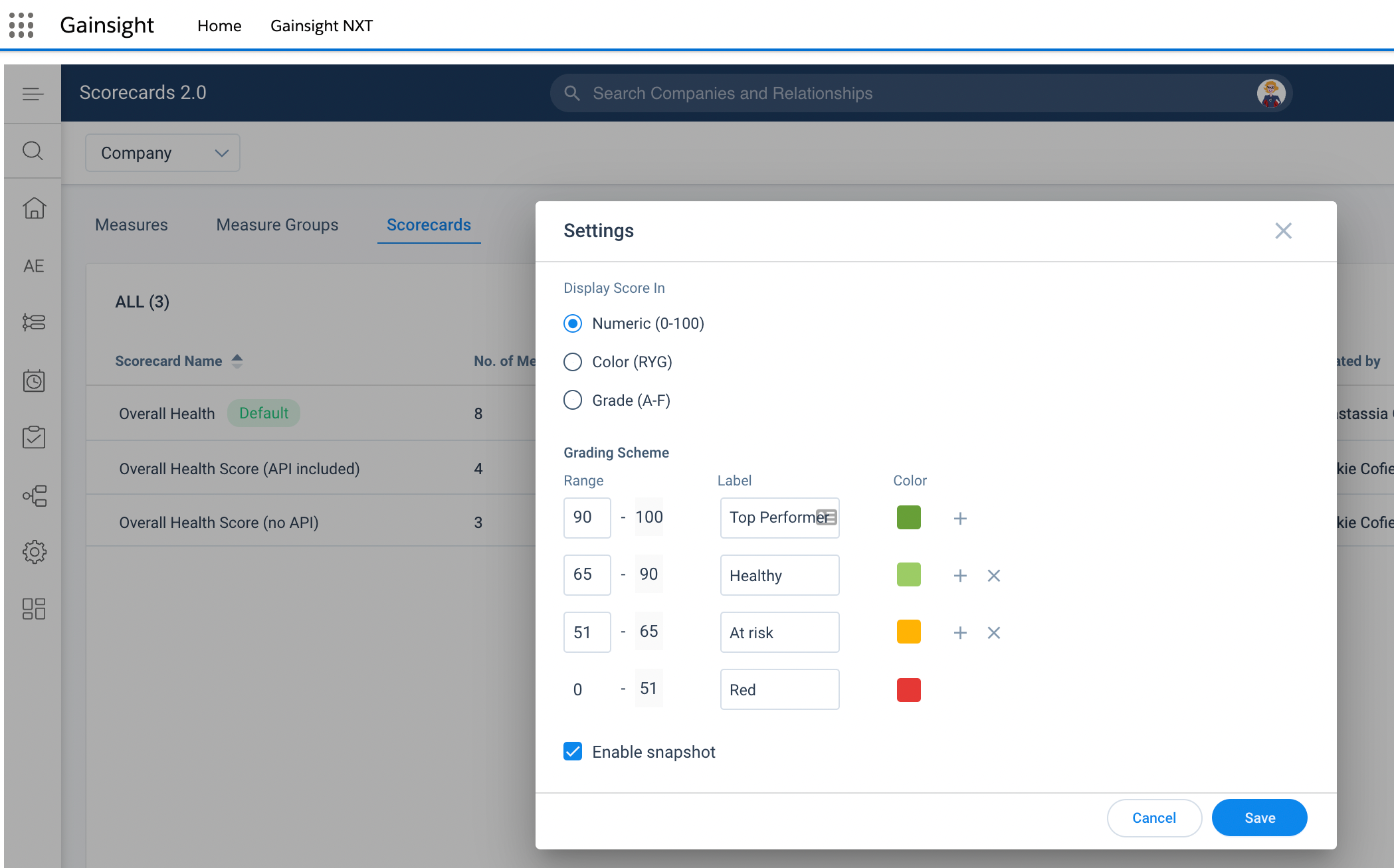 View original