Community is All of You
In February alone, 830+ individuals voted, liked, commented, or started a new discussion in our community. (And an additional 3,600 visitors found helpful content on the Community!)
Every one of you helps make the Community a valuable resource! We're proud of the fact that many Gainsight teammates are involved and helping answer questions and share product tips. But, we also want to encourage customers to share your experiences, and help each other!
Your vote matters 
Gainsight product managers frequently review your product feedback on the community, and they pay particular attention to ideas with the most votes. For example, the upcoming CS v6.12 release contains 17 ideas that originated on the community! And in 2019, we implemented nearly 100 ideas in the CS product that came from the community!
So, don't be shy about sharing your product feedback, as well as using the vote button on Idea posts.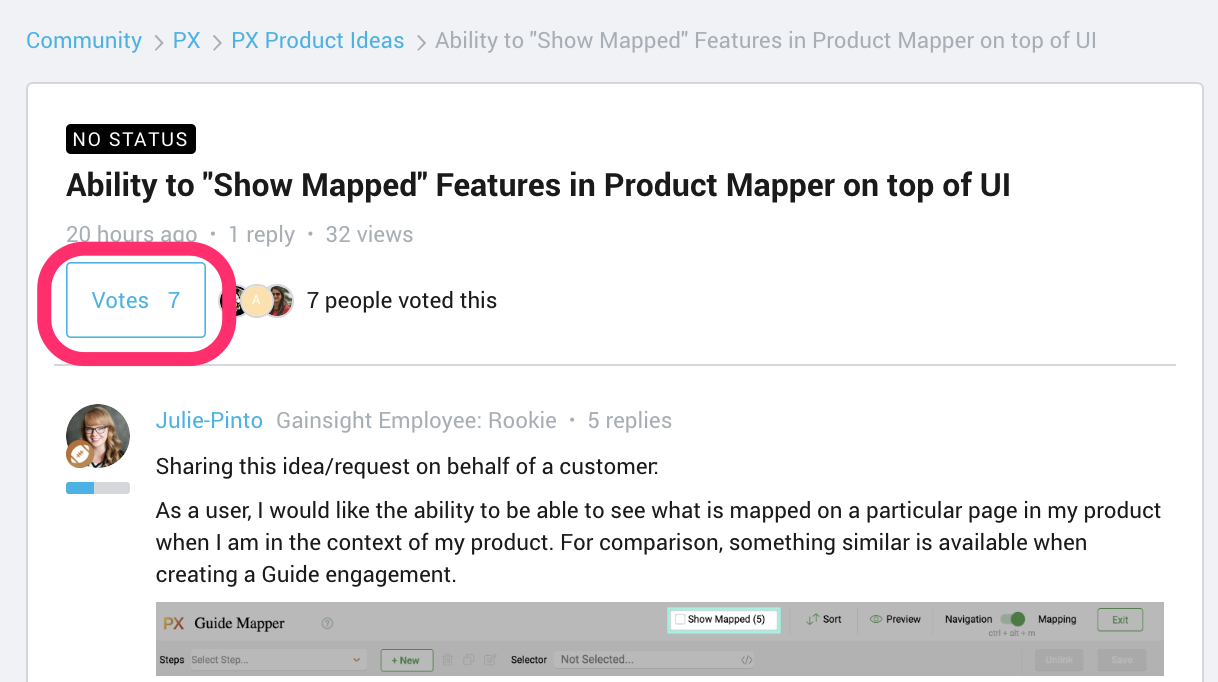 Help others
If you think you know the answer to another user's question, or have a related experience or use case, don't be afraid to share it! Your real world examples help both our product team to understand your business challenges, and peers to solve their questions. 
On the Community home page, scroll down and click the Help Others tab to see recent questions and conversations in need of a response.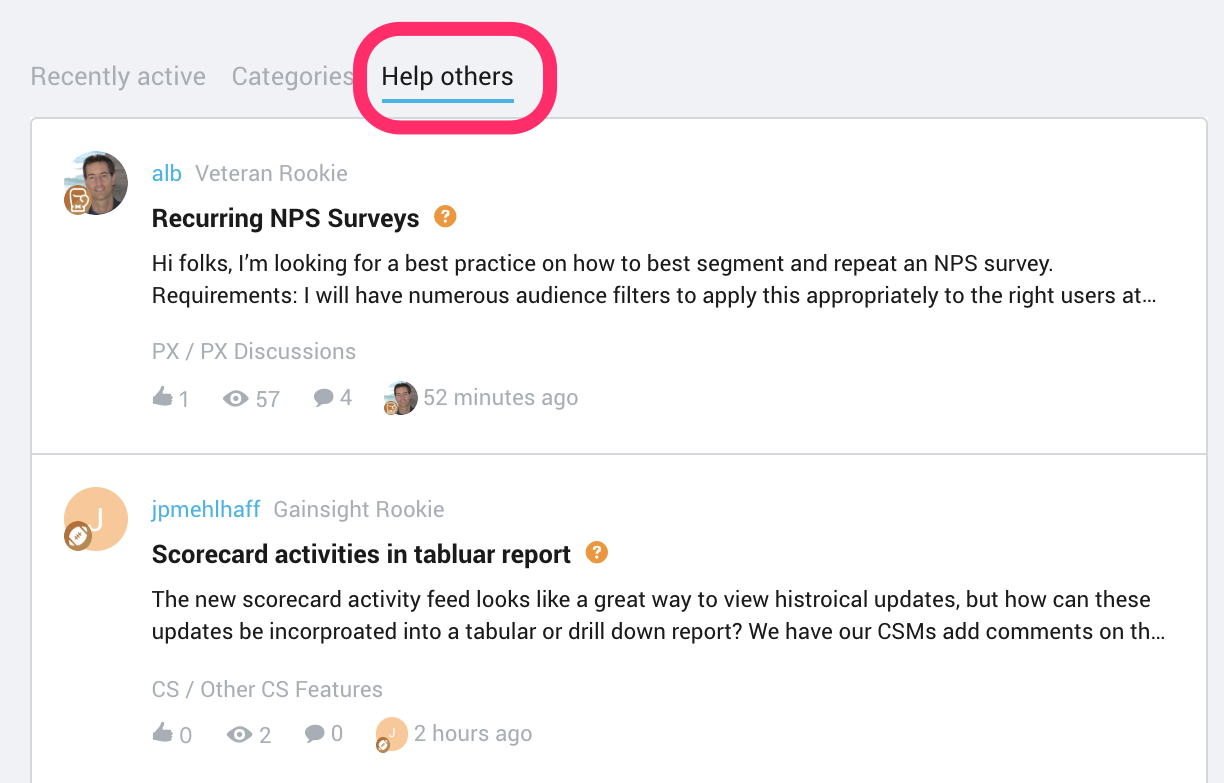 Tell us about it
Did you successfully set up a new workflow or configure a new asset that's working well for you? Tell us about it! Use the community to share what's working well, and include a few details about how you set it up. Your tips and solutions will help inspire others! (sample tip post)