We'd like a rationalization of the dropdown list feature so they would be available in single select and multiselect fields.
Our use case is as follows:
Like every company, we have a country dropdown list we use to determine where companies, and contacts within the company are physically located. And typically, one given account and contact can only exist/live in one country. We'd set variants for business units etc. at relationship level. So we're using this dropdown as a single select primarily. 
We also want to track the deployment geographies of our technology. The technology can be deployed across several geographies for one given company.
Hiccup: we have to manage 2 lists (with lots of values), one for single select, one for multiselect.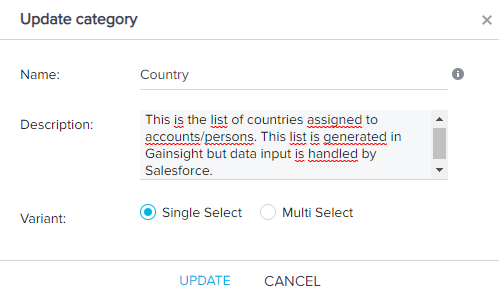 That's in spite of having two different field types in  even though the single select and multiselect are two different fields to do one or the other. I would imagine what a field can hold really depends on the field, not so much the list of values.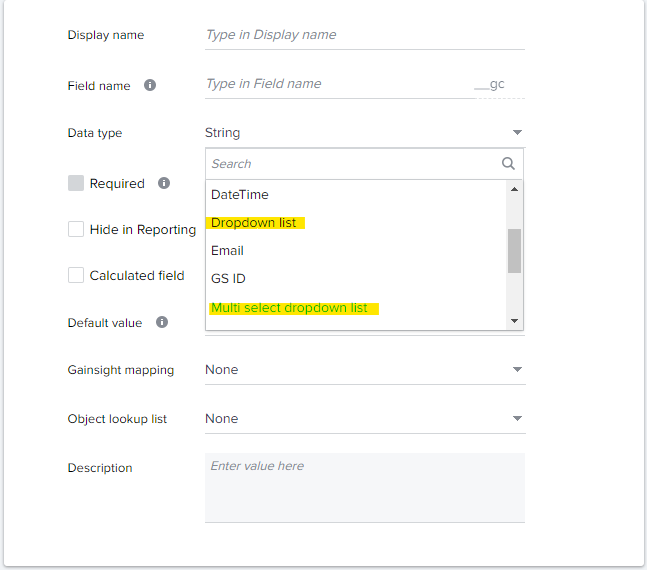 We would like dropdown lists to be available for both field types to cut on maintenance overhead and debt. Maintaing multiple country lists doesn't make sense technically.