I created a Design in Data designer that brings data from the same object (App Usage Trends) but one of them with a date filter. Essentially: Current week and previous week. I then created a calculated field that give me the difference between the current count and previous week's count. Pretty simple. I also created several other "difference fields". The sample data at the bottom shows those calculated fields properly but when used in Analyze or a report, they show up as Zero (second screen shot).
I did run the design to create a Dataspace and I get the same results in a report.
Has anyone seen this before?
My calculated fields are part of a Transform box and all look like this: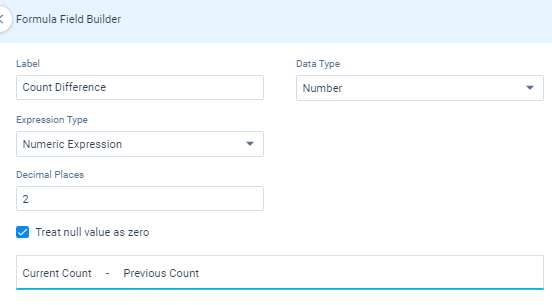 When I did not have "Treat null as Zero" checked, that field was coming back empty, in the report, but was showing data in the sample. Real mystery.
thanks!
Lyne
Best answer by phani_kumar 16 September 2020, 09:24
View original