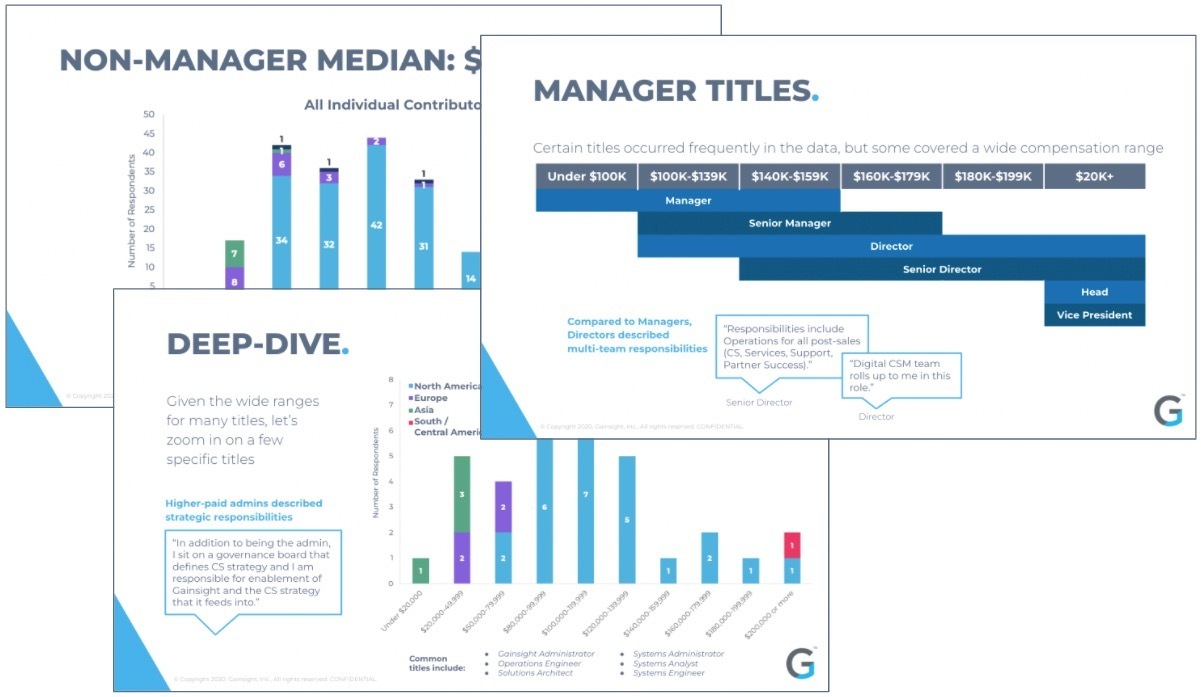 Compensation data has not existed specifically for Customer Success Operations. In January 2022, Gainsight and the customer-run Gainsight Global Admins community collaborated to gather the first set of benchmarks.
Our anonymous survey received 296 responses. Gainsight customers likely represent a significant portion, but the survey was also publicized broadly. Responses were encouraged from all types of CS Ops professionals.
PDF attached below
Reactions? Questions? Post them below!