We've opted not to enable our end users on Email from Timeline just yet because it has some potential risk associated with it.
Admins need to have more granular control over 
For which Timeline types this feature is enabled.
Which fields can be included in the email.
We have some Timeline entries that contain fields that capture internal details pertaining to the interaction.
For example, on our Meeting type, we have Sentiment and Engagement fields that help us capture customer sentiment and engagement related to that specific event.
Because we do not have a way to "hide" those fields when you initiate the Email from Timeline for a record, the burden then falls to the end user to remember to delete those fields from the email.   That is risky, especially considering it could have values that we leverage internally that could upset the customer if they were to see them: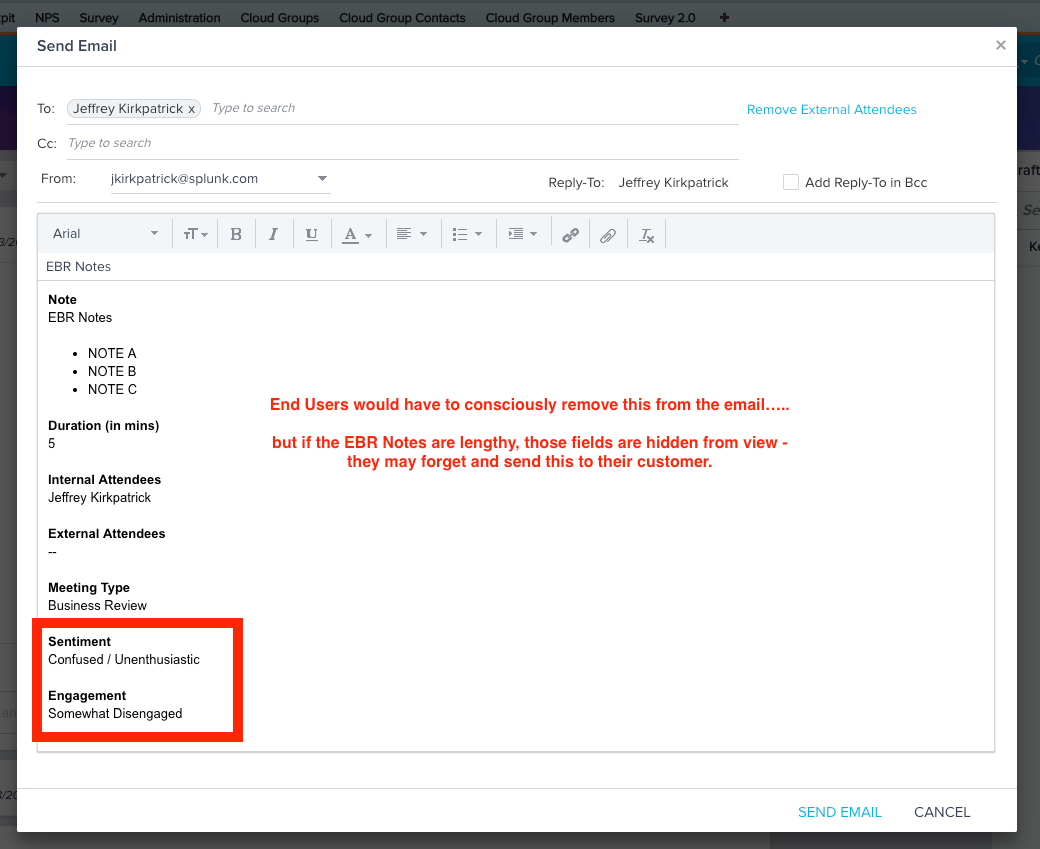 In general, this is a great feature, but as with most things it isn't (and shouldn't be) a one-size-fits-all solution.