Hi.
It would be good if we have an option to Auto Search when we started typeing the values in all the searchable fields. 
Example: The Company Name Filed is working as Auto search in Report filter Condition, but not in Rules.
Screenshot: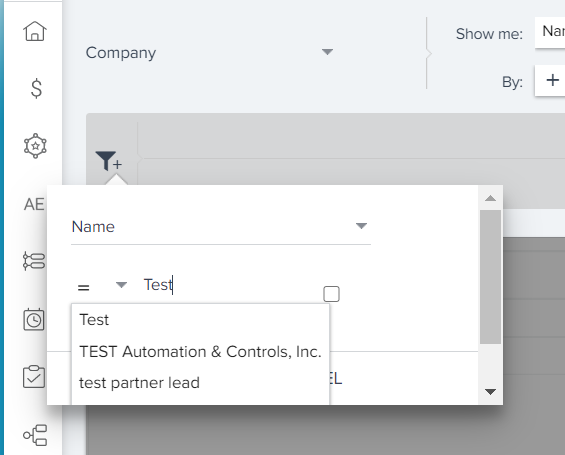 This Auto Search is not working in Rules at present. It would be nice if we can get the same facility in Rules as well.
Screenshot: