We're using Success Plans to track the first 30 or 60 days of Intensive Onboarding Support for our clients (depending on which package they've chosen). Our Adoption Specialist wants to see a view that shows each client and the status of each of the onboarding calls (individual tasks within the objectives):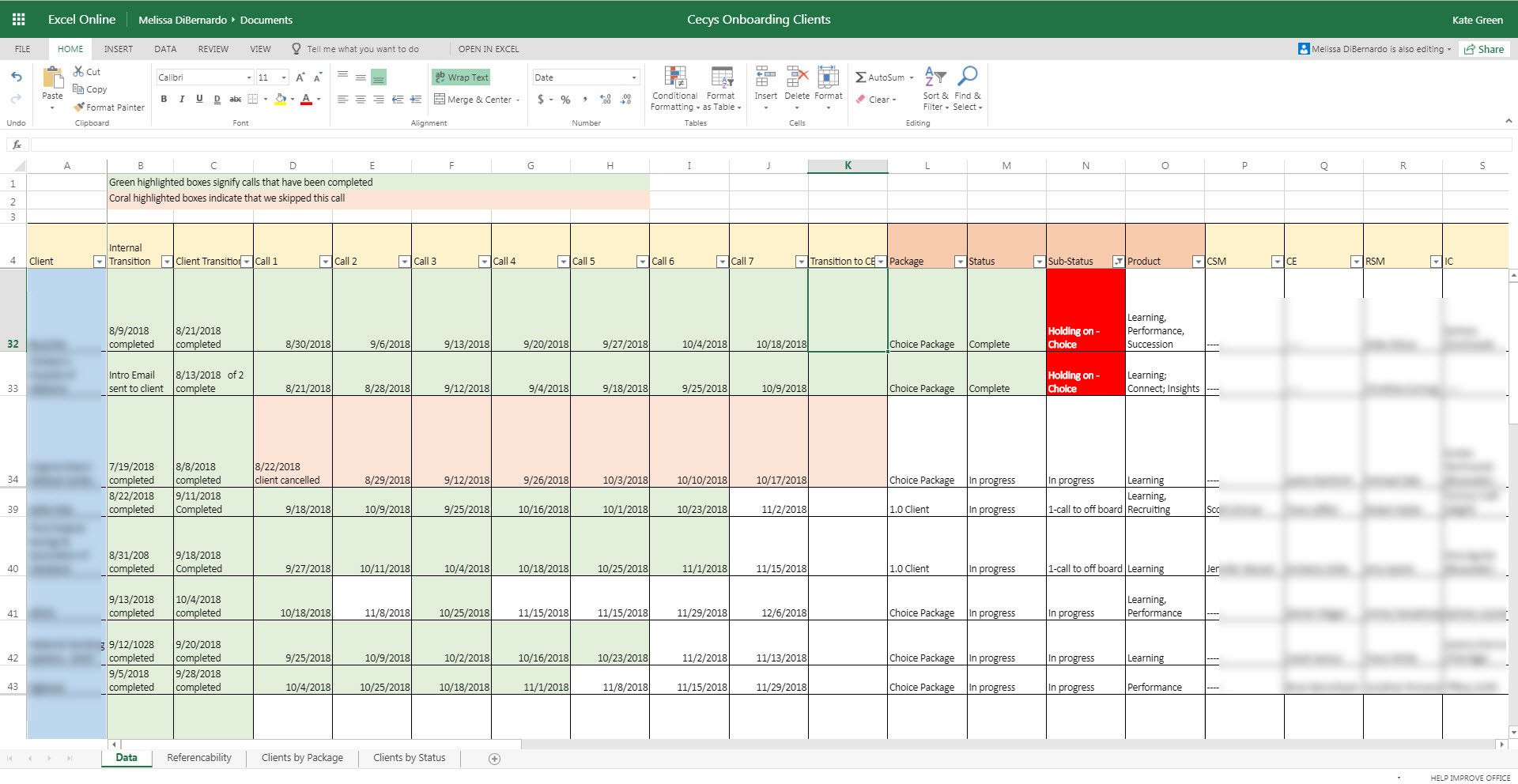 Column A is the name of the Account, Columns B-J are the name of each Task, Columns K - S are other Account Level Attributes.
How can I recreate this report in Gainsight so that the CSM doesn't need to manually create it in Excel?
Best answer by aditya_marla 14 November 2018, 07:41
View original