Before I begin, this could be resolved if we could just assign a weight to score Groups...
I have 8 measures that I pulled together under a Support score group. The Support score should equate to 30% of the overall score.
If I have done my math correctly (which is always a valid question), this should come out to 3.75 % per measure.
When I enter 3.75 for each of those measures, the total only adds up to 24.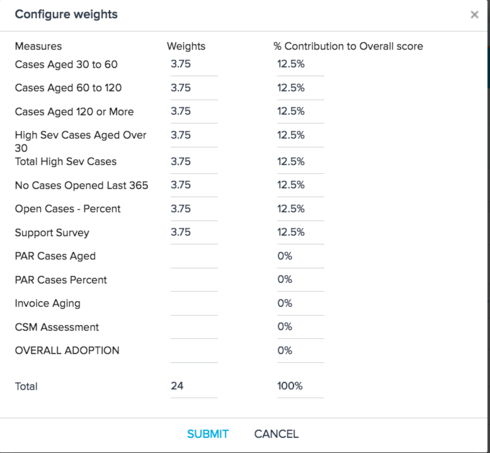 Of course if I change them to 4, it equates to 32 and if I drop them to 3 it equates to 24 also (the tool automatically does the latter f I submit and view the weight distribution again)
How am I supposed to split up measures across a group if it won't honor the decimals (that it permits me to enter)?