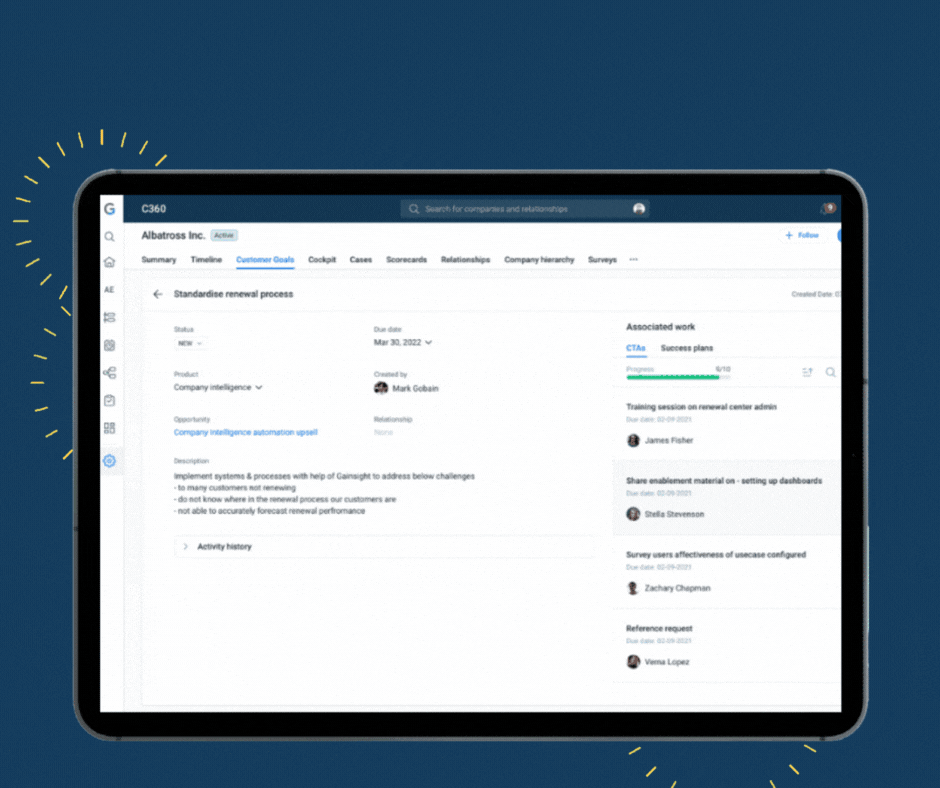 We're excited about the introduction of Customer Goals to Gainsight.
This new feature allows cross-functional teams to collectively capture, track, and measure customer goals to drive collaboration, showcase value, and more!
Interested in learning more? We've created two new elearning courses to showcase Customer Goals. Check out the these courses to better understand how leveraging Customer Goals and Success Plans allow for greater cross-functional collaboration and value creation.
Have you implemented Customer Goals in your Org and, if so, how's it going?