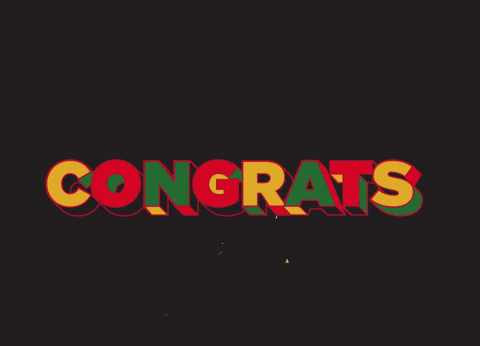 Congratulations to everyone who earned an Admin certificate in January! 
For those of you that earn a cert in February, you can win swag by sharing your Credly badge on LinkedIn! Follow this link for instructions on how to share your badge! This helps us build awareness and recognition in the market for Gainsight Admin skills, experience, and certification. For everyone that shares their badge by Feb. 28, I'll put your names in a hat, and pull out 3 winners! 
In Jan., we certified 4 Gainsight NXT Admins (Level 3):
Anthony Sabato
Daniel van der Walt
Naquiyah Cash
Michael Smith
5 customers got Level 2 Reports & Dashboards certified:
Psn Phanindra Kumar
Nicolas Siri
Nicole McLaren
Michelle Jones
Harris Eilenberg
5 customers got Level 2 JO & Surveys certified:
Isaac Teku
Alexander Olmo
Michelle Jones
Indraneel Pampati
Sandeep Kumar Chidree
And, we also certified 39 Associate Admins (Level 1):
Jeremy Kinchen
Sudarshan Reddy Kallu
Kelly Nissl
Folashewa Ajadi
Ashutosh Maurya
Jasmine Taylor
Anita Ayyagari
Virginia Shudlick
Pooja Belote
Jacob Ballard
Ei Jung Kim
Ann Moore
Godwin Omughelli
Jonathan Rivera
Devyn McDaniel
Karlee Laird
Christian Nduka
April Harrell
Diana Jasmin De Zuniga
Mohammed Noman Parvez
Monet Ford
Savannah Baran
Tanmoy Chakraborty
Eric Jones
Briana Stout
Roman Paolo Diego
Zachary Siegert
Kumari Varsha Singh
Dhaval Rathod
Paul Reeves
Michelle Jones
Venkata Manoja Swetha Kundurthi
Rohit Soni
Steven Pardoe
Swati Gupta
Trevor Bye
Nick Sartino
James Shields
Goda Suryakala
Nalini Gupta
Congratulations to everyone who passed their certification! Now look out for and be sure to accept your Credly digital credential offer! 
If you have any questions, please email training@gainsight.com