Hello GS Community.
I was very excited about being able to associate CTAs and Cases to Timeline entries. But, after following the instructions here:
https://support.gainsight.com/SFDC_Edition/Timeline/Admin_Guides/Configuration_of_Associated_Records_to_Timeline
The only "associated records" choice was Company. We don't use Relationships so it's not important to us but Cases and CTAs are.
We are still on the sf.com instance. Here's what I see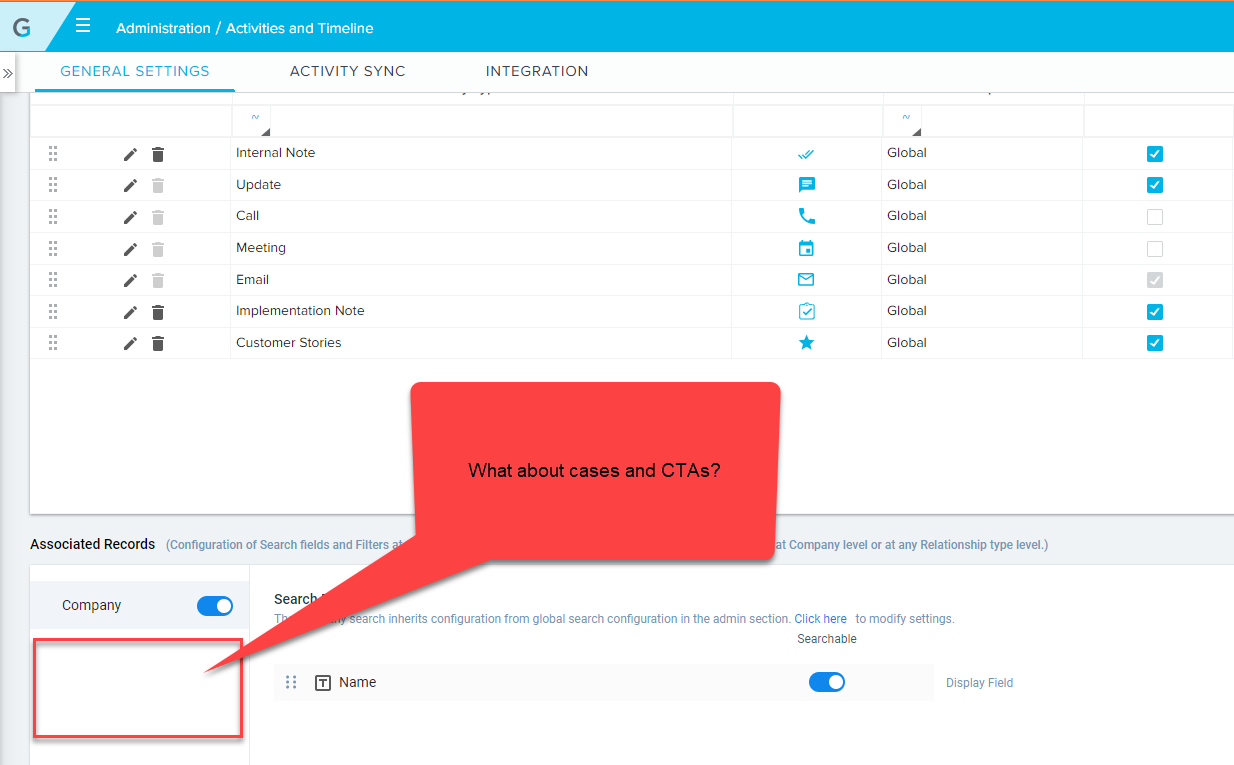 Did anyone come across this problem?
thanks!
Lyne