Tasks created in Activity Timeline doesn't sync all its fields to SFDC.
User finds it very important to have External Attendees field to be synced to SFDC.
User feels that the task in salesforce is just floating and not associated to the actual person it occurred with. Is there any intent to change this?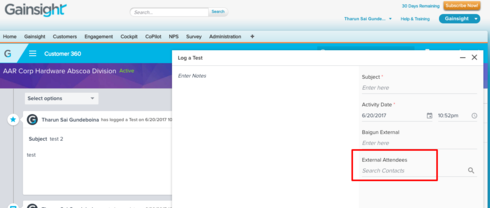 Best answer by manu_mittal 21 June 2017, 09:05
Great call out, Tharun. I know the team is already working on syncing external attendees to SF. There is a field called "Name" that can house one Contact, but there is an option in SF to bump that up to 50.


View original