Hello Team,
In Associated records, When we add any picklist type field, its data type is shown as "ID" but in Timeline, we could see the Original value instead of ID.
So customer is having issue that they are unable to oversee how that field would be displayed(since it is shown as ID in Associated records configuration but a value in Timeline Activity).
Also we could not see the complete value as in the below screenshot.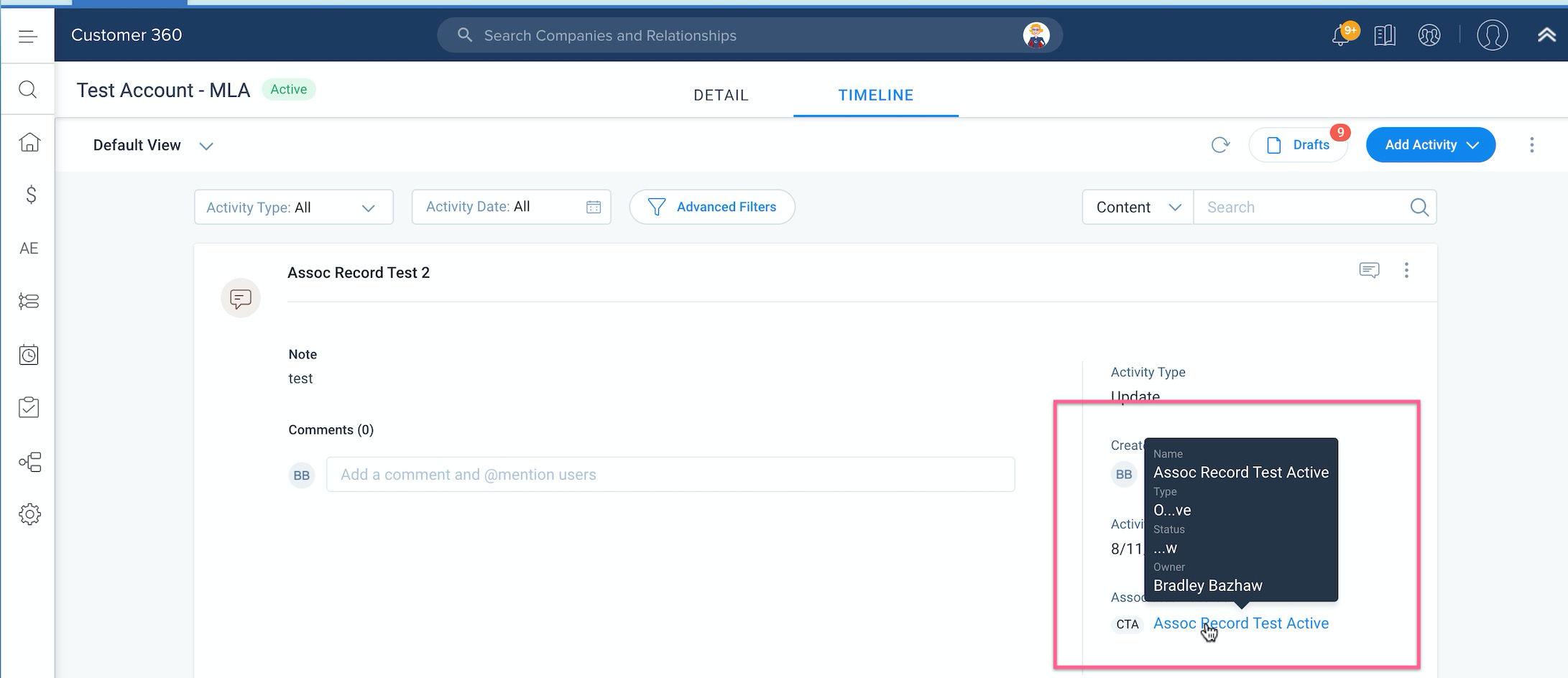 Can we please improve that view.