Hi everyone,
a colleague reported that he cannot add spaces between words when commenting a CTA in timeline. (in the section highlighted below) while he can add the comment normally if he opens the CTA. He uses Firefox as browser. I don't have the same issue as I use Chrome, but tested in Firefox I can confirm his finding. It's a bug, can you please verify it? Thanks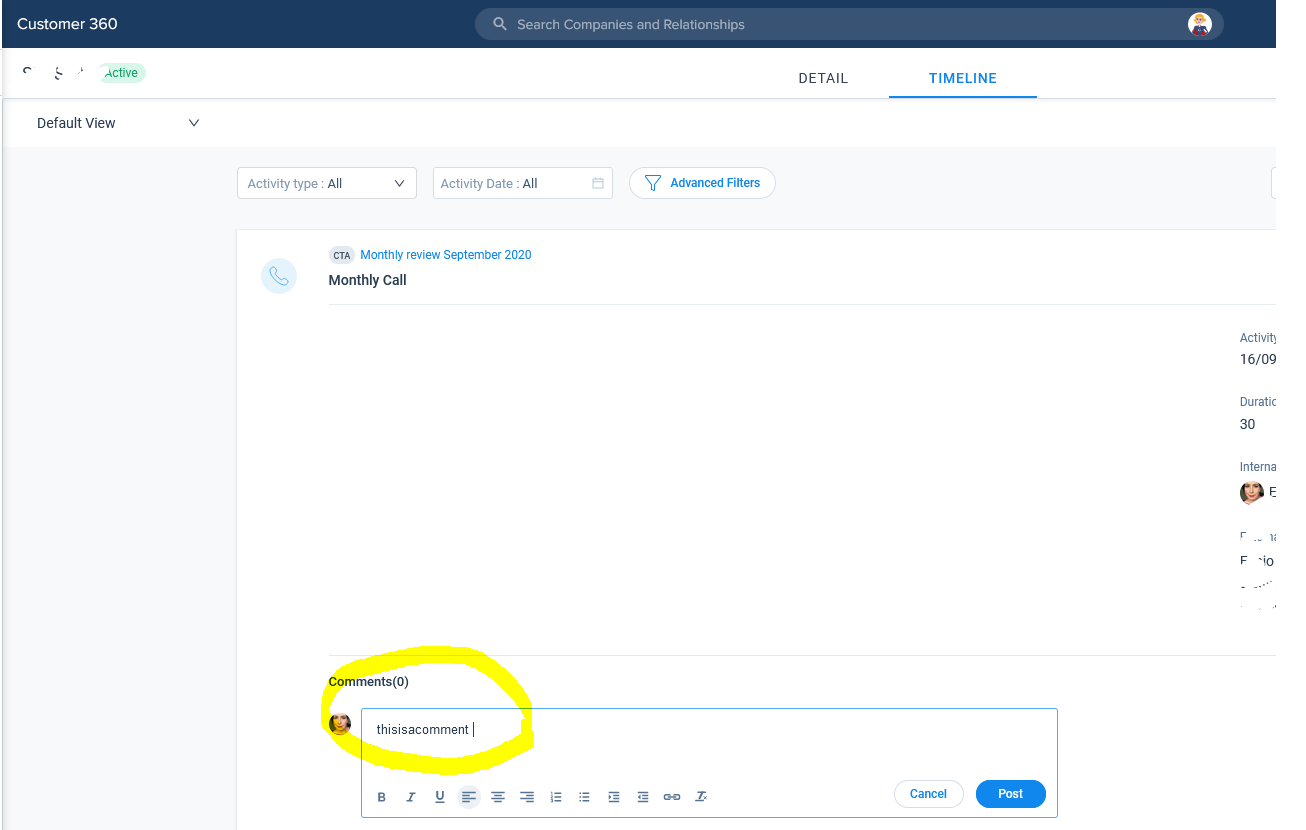 Best answer by anton_vinny 26 October 2020, 06:02
Thanks for flagging this Ester, it looks like a bug. It works well when you have any of the formatting option selected, like italics or bold.
Will share it with the concerned team to get it fixed.
View original