I have been speaking with a customer who would like to pull the text from a multi-select question in a Flattened Survey. This is possible through the UI as well as a single select answer.
A flattened survey report will place each answer into its own column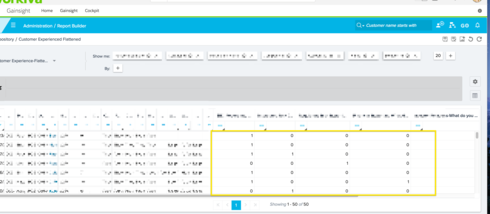 In the UI it will consolidate answers into one column.
Do we see us being able to pull the text from a multi-select survey answer in a flattened report?
Best answer by sekhar_dutta 8 July 2021, 12:37
Hi @shannon_olsen 

We have made the above said changes, for existing surveys you have to manually reset flatting from survey analyze tab. After this you will see multi select answers are ;  separated in survey flatten object.
View original