This kills me every time: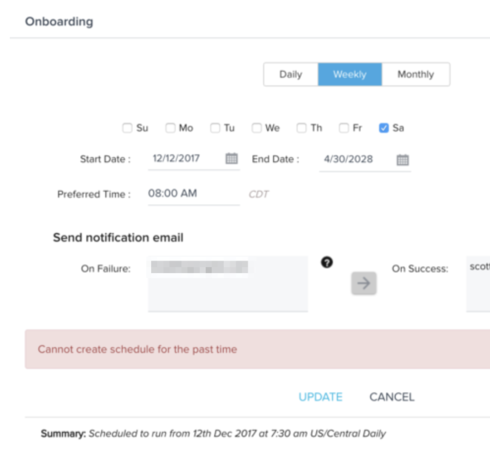 It truly does not matter that the start date is in the past. If it's in the past, start it the next available time. If it's in the future don't start it until then.
It's absolutely baffling that the rule would need that input. Please change this.
Best answer by srinivas_muthyam 25 April 2018, 06:26
View original