Hello - 
I am running into an issue in Rules Engine when using a the Case Expression. I have more than 10 cases I need to add, but the limit is 10. Is my only way around this to duplicate the same rule so that I can add the additional cases?
Thanks!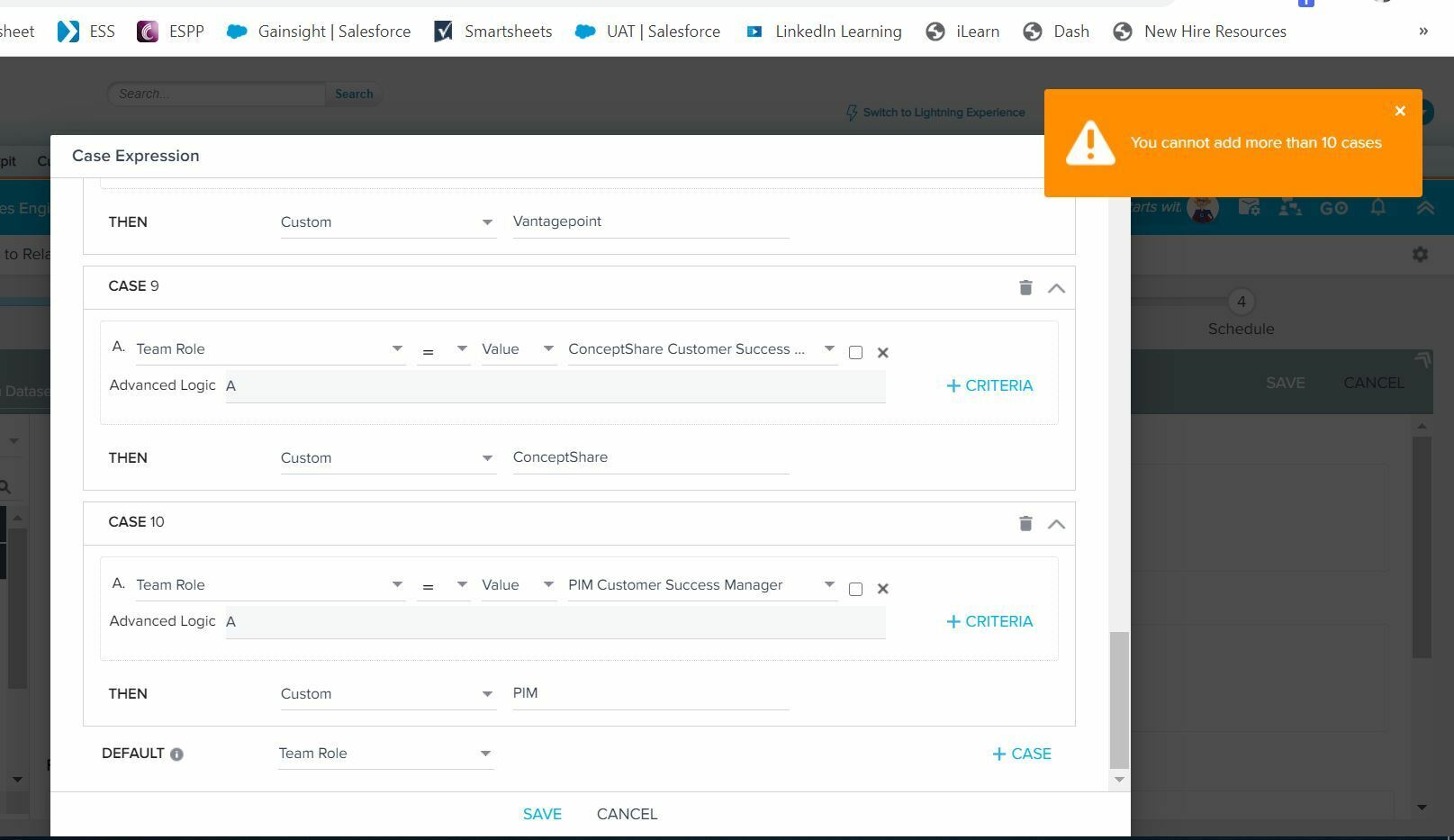 Best answer by phani_kumar 20 October 2020, 05:28
Hi.
I have a post for this, so just adding it here for tracking purpose. Please do
.
Thanks.
View original