Is there anyway to rearrange the order of the colors displayed in the stacked column scorecard habits report?  We have Green, Lime, Orange, Red and Yellow, and they appear in that order.  We'd prefer for them to appear in order of severity, so instead of red being in the middle, it should be the last one.  We'd prefer this order:  Green, Lime, Yellow, Orange then Red.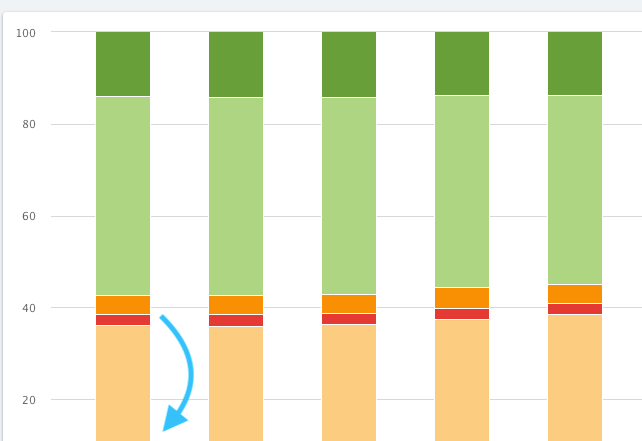 Best answer by davebrown2242 14 October 2020, 18:35
It is interesting (and possibly lazy) that alphabetical order is the route that is used in the default habits reporting. I created a workaround with a daily snapshot data space where we capture the scores. For example our Overall Healthscore for all accounts is captured ever night and we store them in fields for 1-Green, 2-Yellow, 3-Red  — The only way I could get the colors into the correct order.
Seems like a lot of work for something that should acknowledge the levity of the prescribed scores.
View original