Hi All,
When we create a graph/chart report on Date field, system automatically decides the date range based on filter critera but there is no option to restrict the data for no data for particular period-
Like here- Is there a way to set up a report to use a filter on a date, but not have it show zeroes all the way through the future . You can do it using custom date filter but not with > < , last 90 days etc.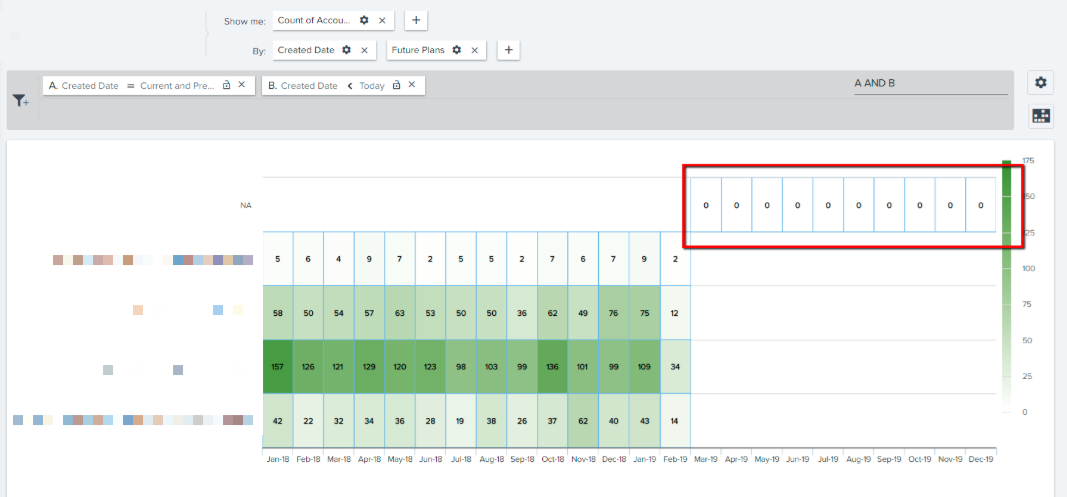 Best answer by rakesh 16 June 2020, 10:51
Hi @hardik_mota 
Currently apart from filtering out the data, there is no other way to handle this.
View original