Hello Team,
We have a customer who reached out to if Is there a way to set Multiple Columns into One Column? 
Below screenshot of the use case: Like, the records from A,B,C,D,E,F onto one column 'H'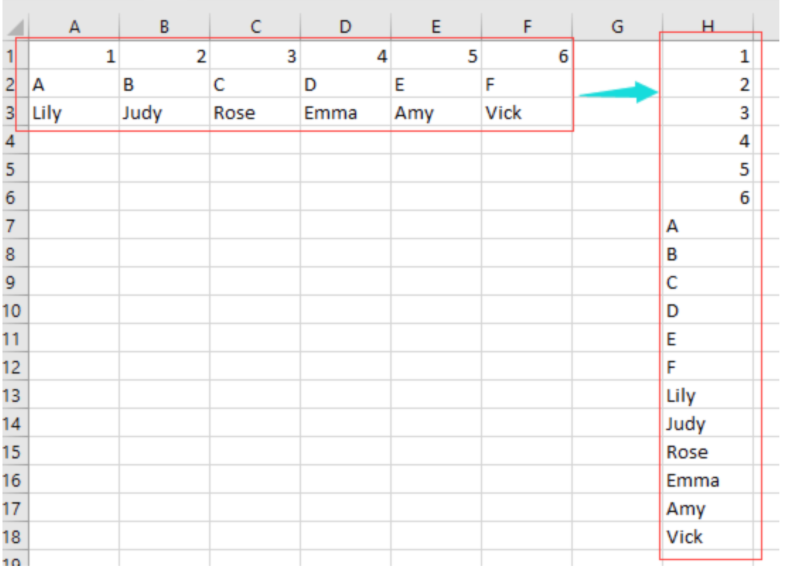 As of now I do not see any option as such we have and hence creating a post, if the above use case can be considered as an enchantment request!  
Best answer by rakesh 9 March 2021, 04:03
Hi,
There is one way, which is to use multiple actions to load the data into the same field. Assume you have the data as shown in excel at the output of a rule,
Use 6 actions, in the first action map column A ( 1, A, Lily) to the Output column in the object. 2nd action for B and so on.
View original