Hello there,
We are trying to create a report, which would display Health Score per Measure group, however when doing so, each measure group shows the "Score" but not the Color Label.
As I know, Gainsight has a numeric range associated to each Scorecard Measure color (COLOR (RYG)), and the middle point of this range is displayed as "Score". Unfortunately, this "Score" is irrelevant and does not represent the actual results of our Scorecard Measures, therefore we are unable to create a report, which would display the accurate Overall Health Score per Measure group.
Is there a way how to replace Measure "Score" with a "Color Label", the way it is displayed for Overall Health score?
Also, is it possible to remove this "Score" from Scorecard? At the moment, it does not give us any value, and is rather confusing than helpful.
Thank you in advance for your support!
Best,
Aleksandra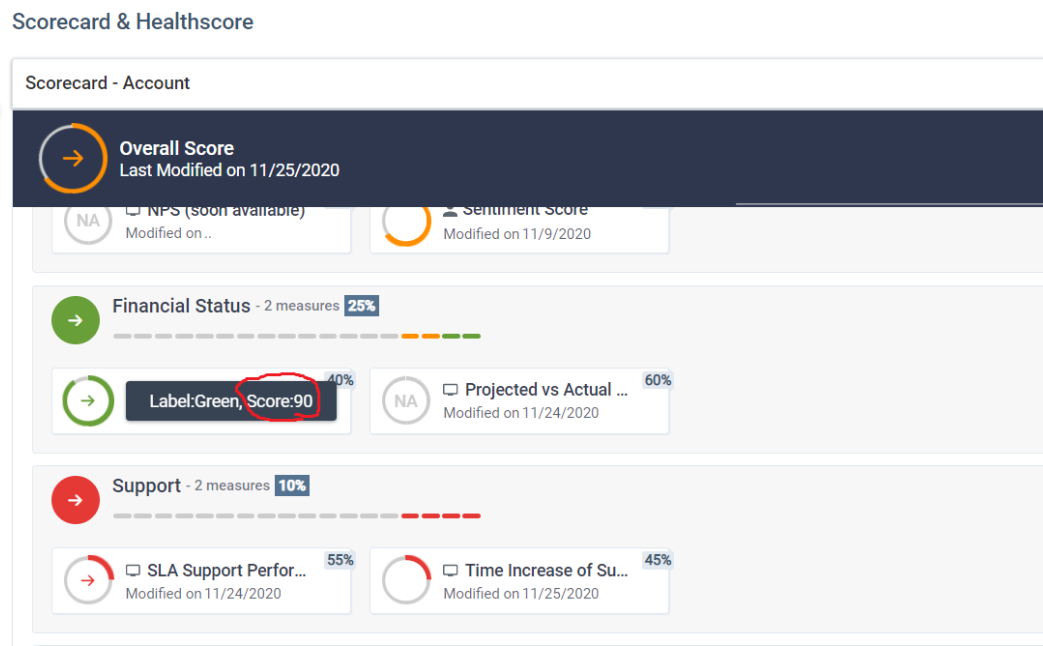 Best answer by shantan_reddy 8 January 2021, 10:22
@Aleksandra_V Did you try the scorecard mass edit report? This should serve your purpose, if your scorecard scheme is color.
Regards,
Shantan
View original