Does anyone know if it's possible and how to clear the filter history in the field columns on dashboards?
Tried resetting report filters, clearing everything in my browser cache, nothing.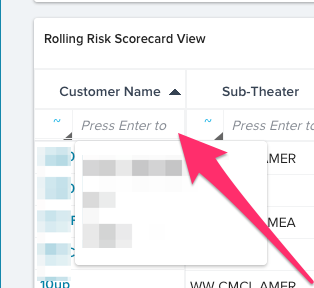 Best answer by rakesh 27 August 2020, 16:19
Hi Jeff,
I believe these come from browser autofill which can be turned off. I am sharing details for Chrome. 
Turning Off Autofill in Chrome

Click the Chrome menu icon. (Three dots at top right of screen.)
Click on Settings.
In the "Autofill" section, expand the area for which you wish to disable Autofill.
Toggle the setting OFF if it is on.  The system will automatically save your settings.
If you want to delete specific Autofill suggestions - this video helps.
View original