We would love to be able to report on users who checked the 'It's okay to contact me about my feedback' checkbox.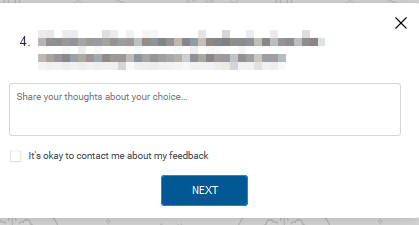 The 'Contact Me' checkbox in multiple question surveys is not sortable in the analytics table.
It doesn't seem to appear in the csv export (I could be wrong about this and just be missing it under another name)
It's not available as an audience filter for engagements.
It would be very useful to be able to use this at least for a follow up email engagement to close the loop on valuable feedback from certain respondents. This could be particularly useful if used in combination with segments identified as power users for instance.
Thank you!
Jonathan