USE CASE:
I have a multi Question Survey Engagement which I have launched with a feature being used right now and Qualification Scope Every time. So I would like to collect the feedback every time when the user clicks on the button feature. But Here, We will display the engagement every time when the feature is used, But we only collect the feedback once per session. 
That means if user submits 3 feedbacks with in a single session, We only consider one. Which is not a reliable Every time Qualification Scope. when we are displaying the Engagement every time, PX should also collect feedbacks every time.
It would be a really good and helpful feature request to be consider.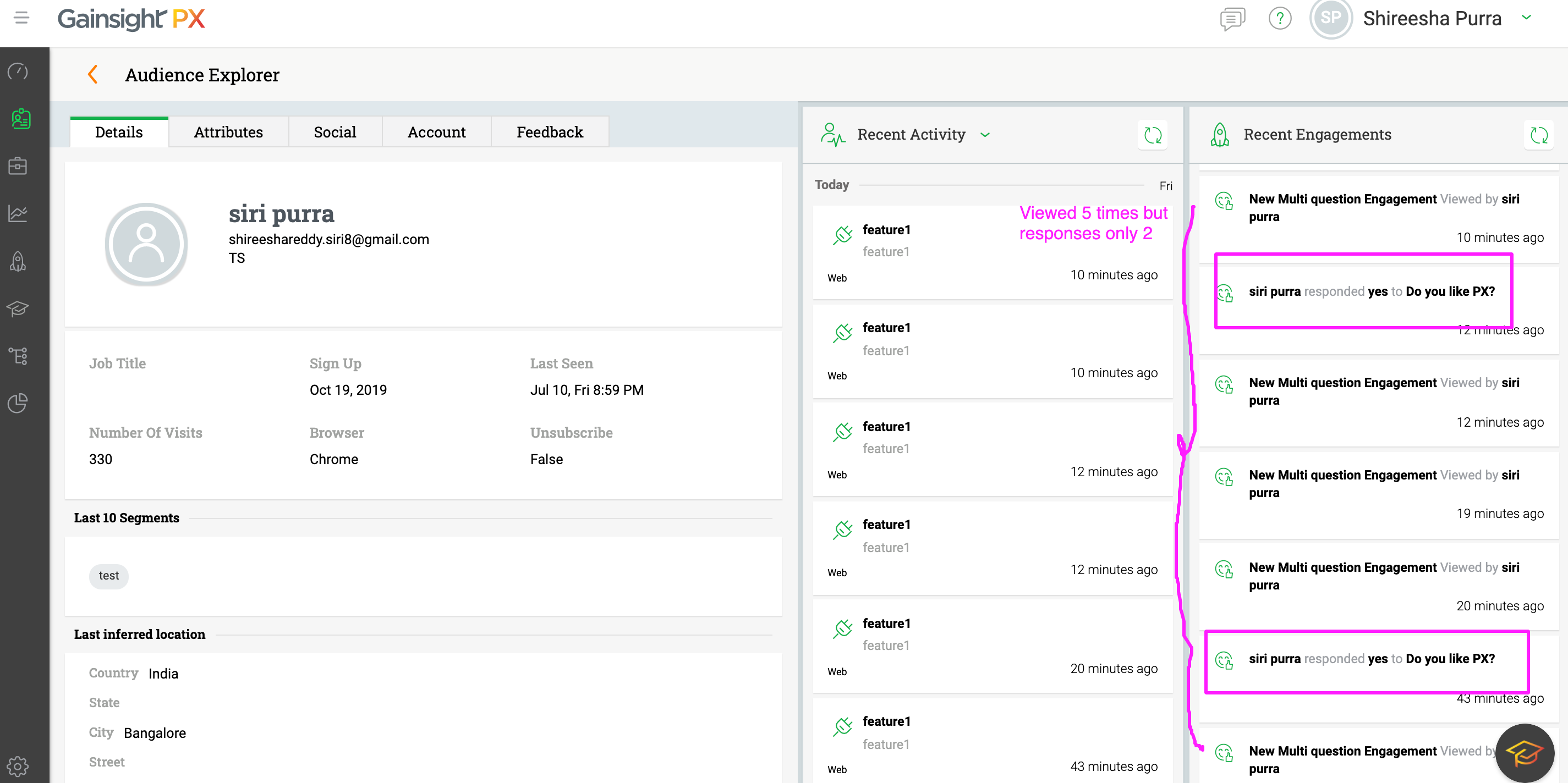 Thanks,
Shireesha.