Hey all! 
This TOTW is about saving filters 
But before I tell you how, let's talk about why you should!
Saved Filters are available on Audience Explorer, Account Explorer, and throughout PX reports. With Saved Filters, you can: 
quickly remove test users, internal users, etc
mimic the logic of Segments so you can filter reports by the same criteria you use to target engagements*
create shortcuts for sets of frequently used filters, especially if you are navigating between multiple reports 
PX Admins - create filter shortcuts for others at your organization (this can help others more easily adopt PX!) 
*the ability to filter reports by Segments is a current feature request 
Now, onto the how: 
Click My filters under the Custom Filters panel, then start adding criteria.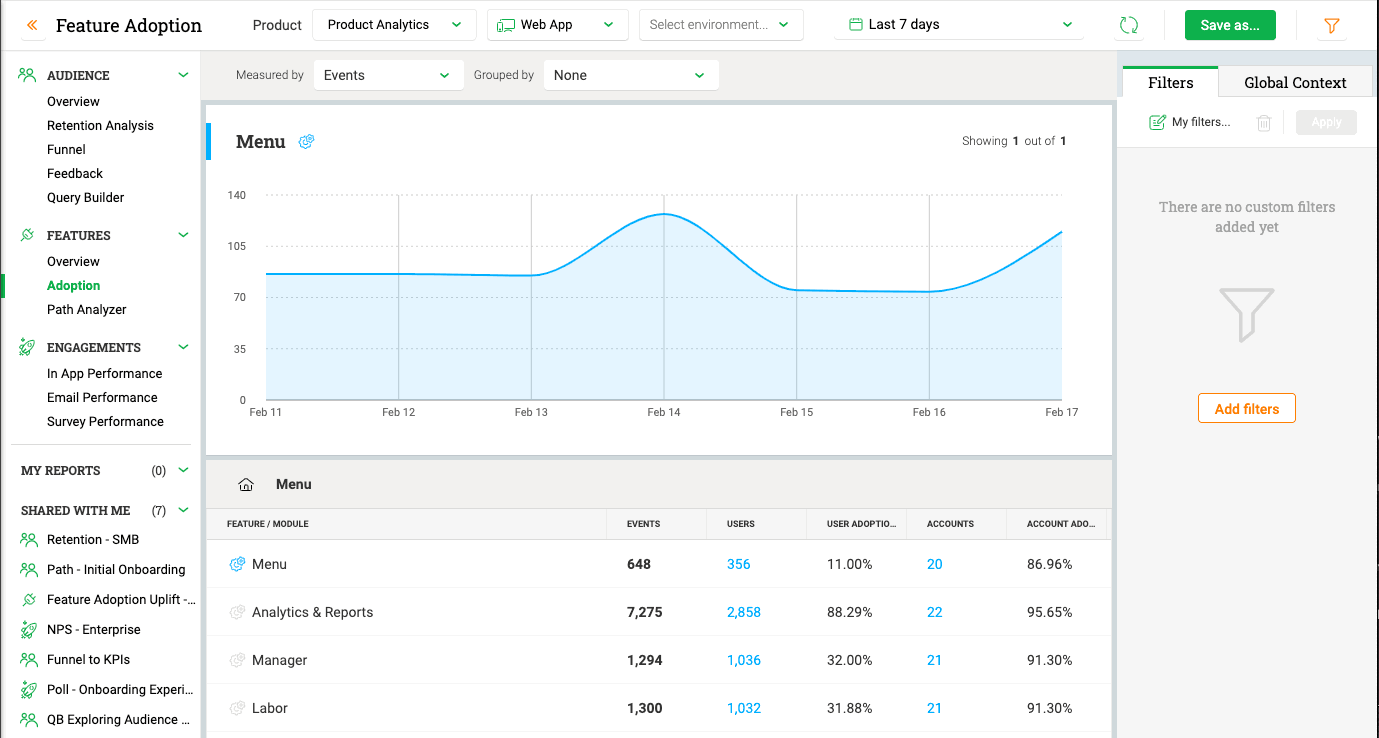 Once you are satisfied with the set of filters, click Save as, name the custom filter, and click Add.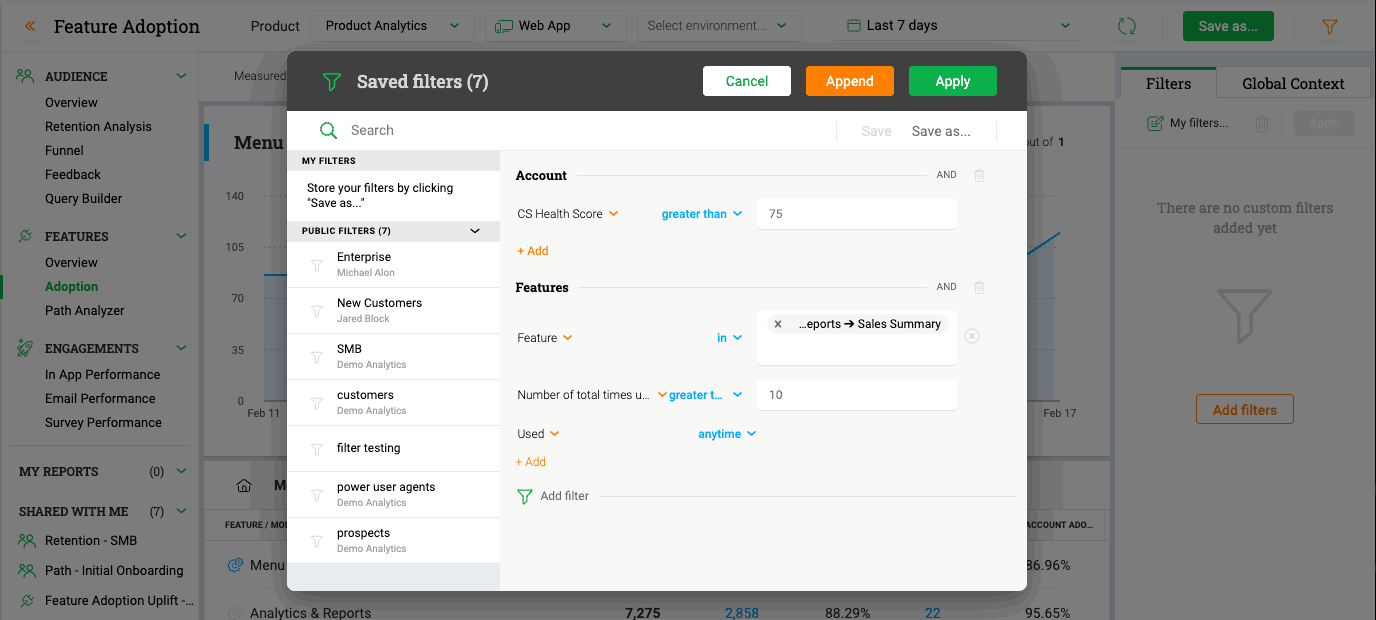 You now have a Saved Filter! The next time you are in a report or Audience/Account Explorer, just click My filters, select one of the Saved Filters, and click Apply.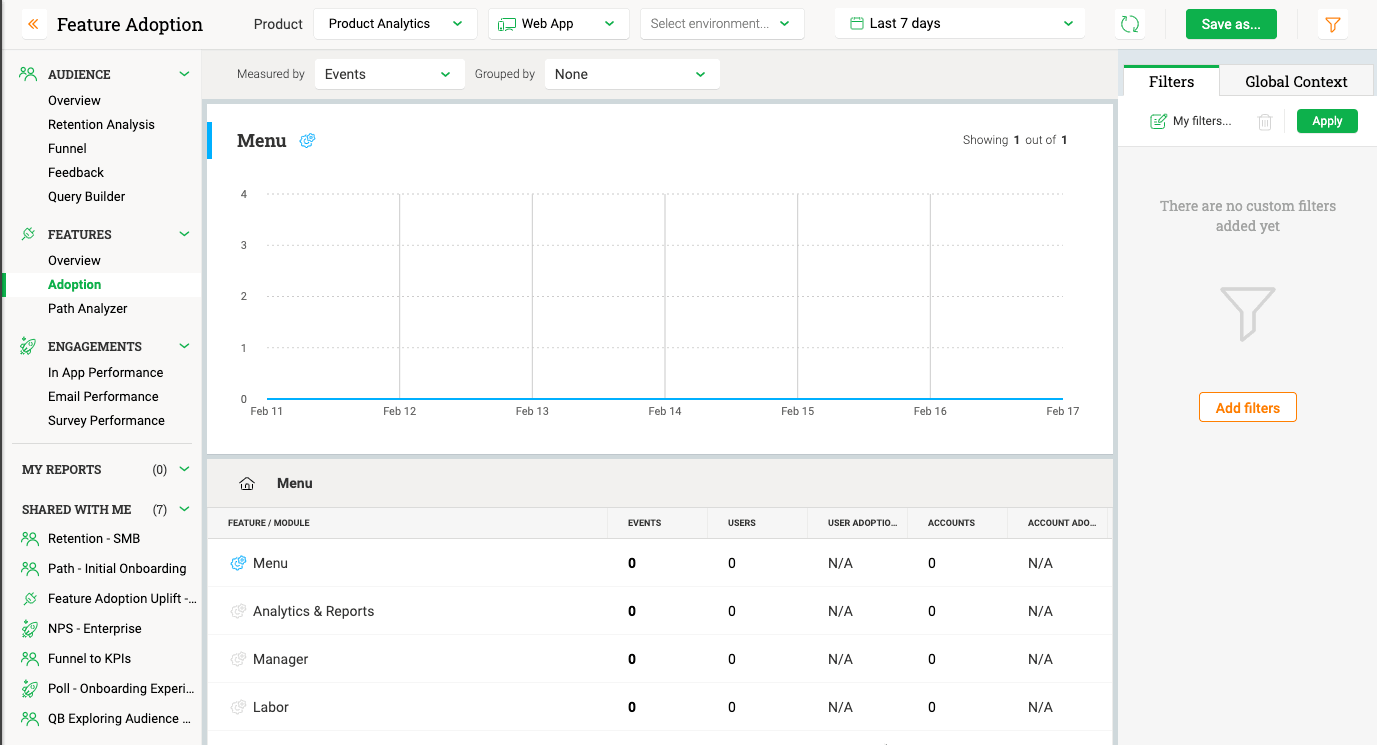 Also note that filters you save will appear under MY FILTERS, and all saved filters for your organization will appear under PUBLIC FILTERS. So any filters you make will be available for others at your organization to use. 
Happy filtering!