Hi team.  I wanted to see if there was a way to filter out test accounts from the pre-defined reports that get delivered by emails.  Apparently not.  So then I created some reports where I filtered out these accounts, but, apparently, there is no way for me to share these reports with other users, is that correct?  Any help would be much appreciated!
Best answer by link_black 19 November 2019, 02:45
Hi Neil,
You can definitely share your saved, custom reports with others.  The "Share" icon is light grey and you may not have noticed it.  See screenshot example below:

If you do this with your reports, then the selected users (or ALL) will see these on the main Analytics screen like the following: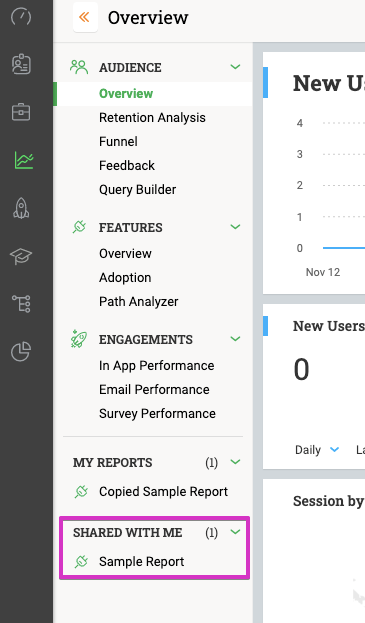 If these users would like to have them delivered to their email on a regular basis, then they will need to "Save" their own version, which will then show up under the "My Reports" section above as well as be available to select under their "My Profile" → "Email reports" screen as follows: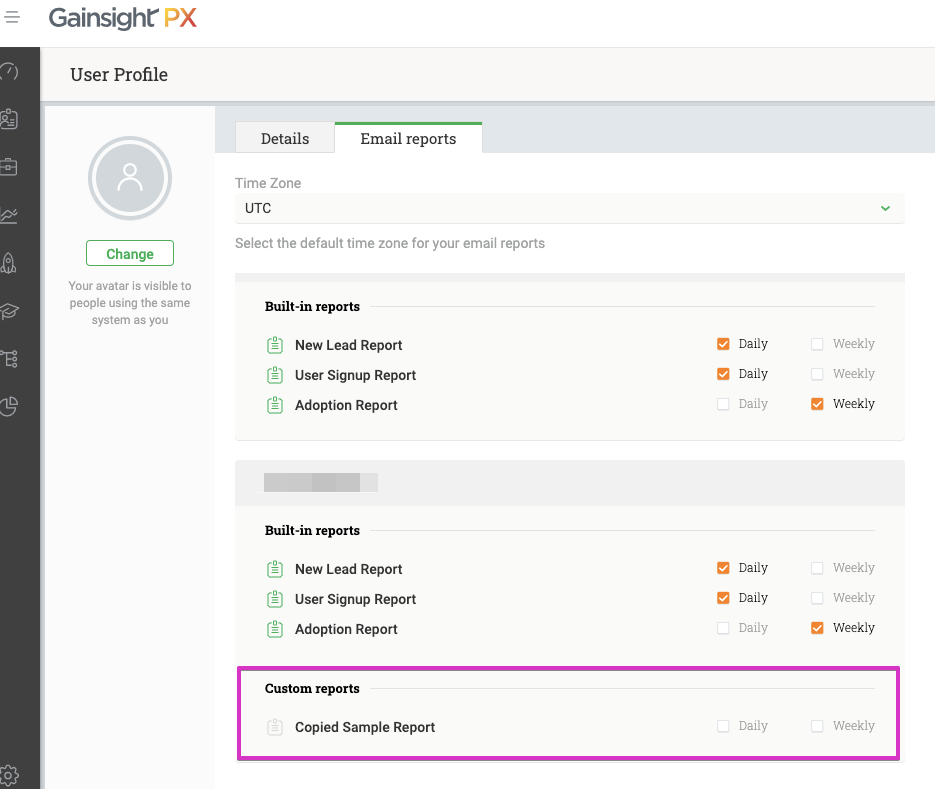 I hope this helps! 
Feel free to email me directly if you need faster answer! :)
Take care,
Link
View original