Hey everybody,
This question came up while a customer was testing a new feature. While trying to verigy it was working correctly they were not seeing this feature in the analytics.
This is because with the filter "Last 7 days", today is not included.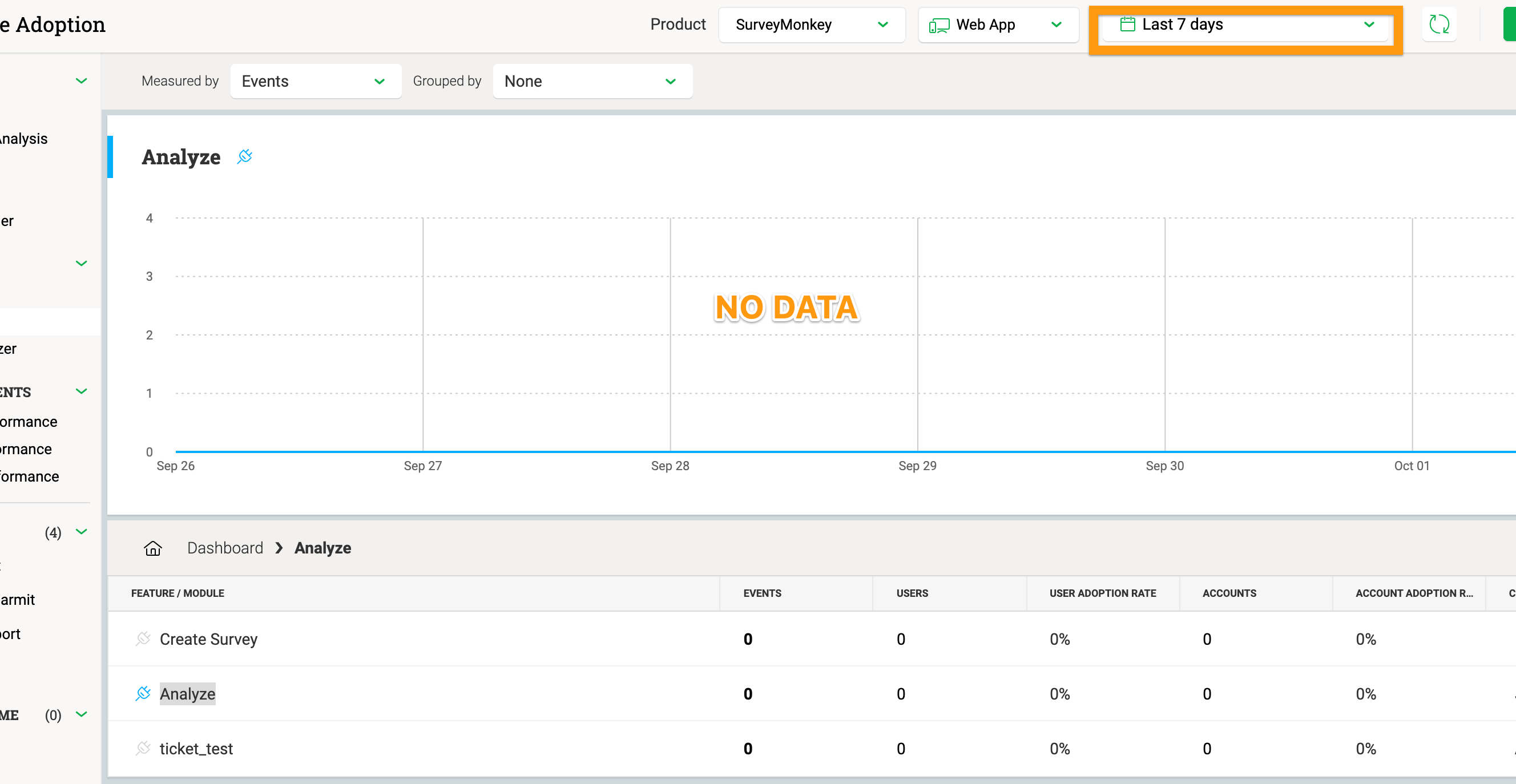 If you add a custom filter to include todays date you will now see data.
Hope this helps.
PX Support