Our product team would like to get an overview of the accounts that have made most used use of a specific module (not feature) in our software over the last month. Ideally, from that overview, they can click through to the specific users in that account that have used the module.
I've been trying to create a PX report to do this, but can't seem to get to an easy solution (I can do it by feature, but don't really find a good way to group the features). What would be your suggestions?
Best answer by dileepnalla 11 February 2020, 17:26
Hi @Jef Vanlaer ,
Please go through a short video of 2:15 sec, which may help you to achieve your ask
 https://share.vidyard.com/watch/iM2M4BMNo8LgHgo8B29Yvy?
Description of the solution shared in the video:
Navigate to query builder → Choose the Module Name in the Events (Max of 3 modules on a single report)→ Group by Account Id in the Audience → Set the time frame and select the events in the show.
Refer the below screenshot: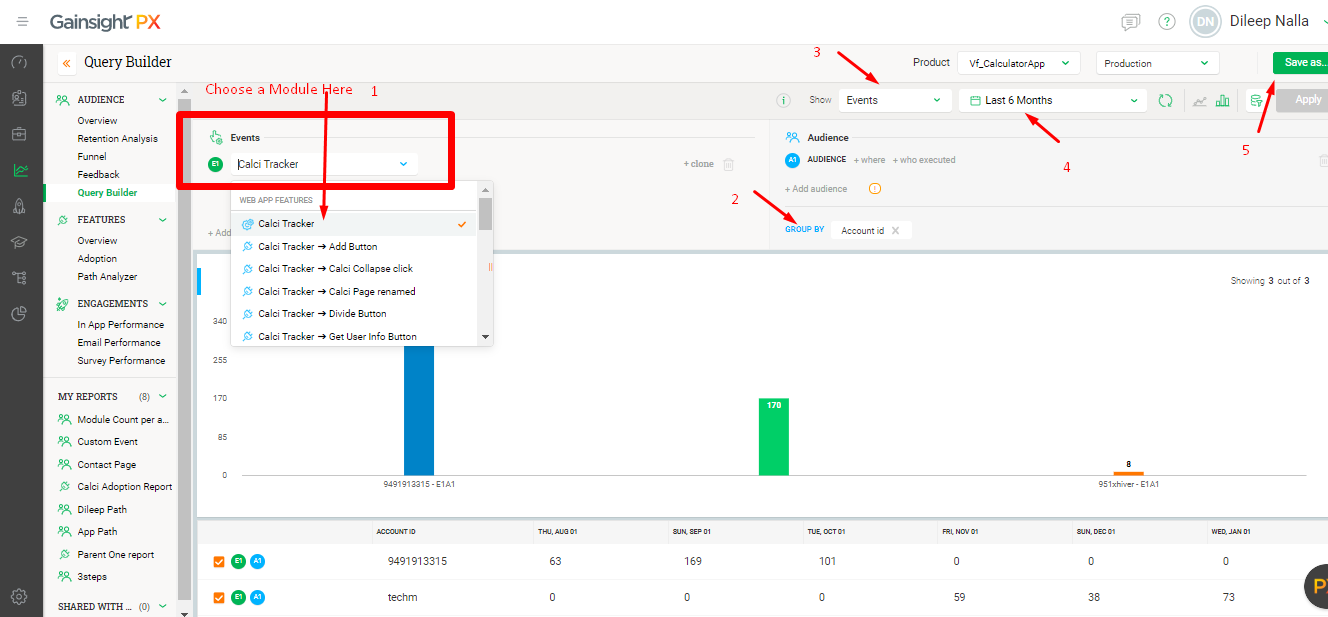 Let me know if you need any further assistance, we are happy to assist you.
Please feel free to reach out to px support for any technical related issues, on pxsupport@gainsight.com
Thanks
Dileep Nalla
View original