Is there a way to export adoption reports, or do you have to log into PX to view reports?
Best answer by prashant_mathapathi 31 December 2019, 11:42
Hi @jriva ,
The Adoption Report does not have the export option readily, as in case of a few other reports. However, you can still easily export the list of Users or Accounts who used a specific feature/module, by executing the following steps
1. Scroll down the Adoption reports.
2. Click the Users or Accounts number hyperlink for the required feature or module.  In the following image, users link is clicked for the Timeline module.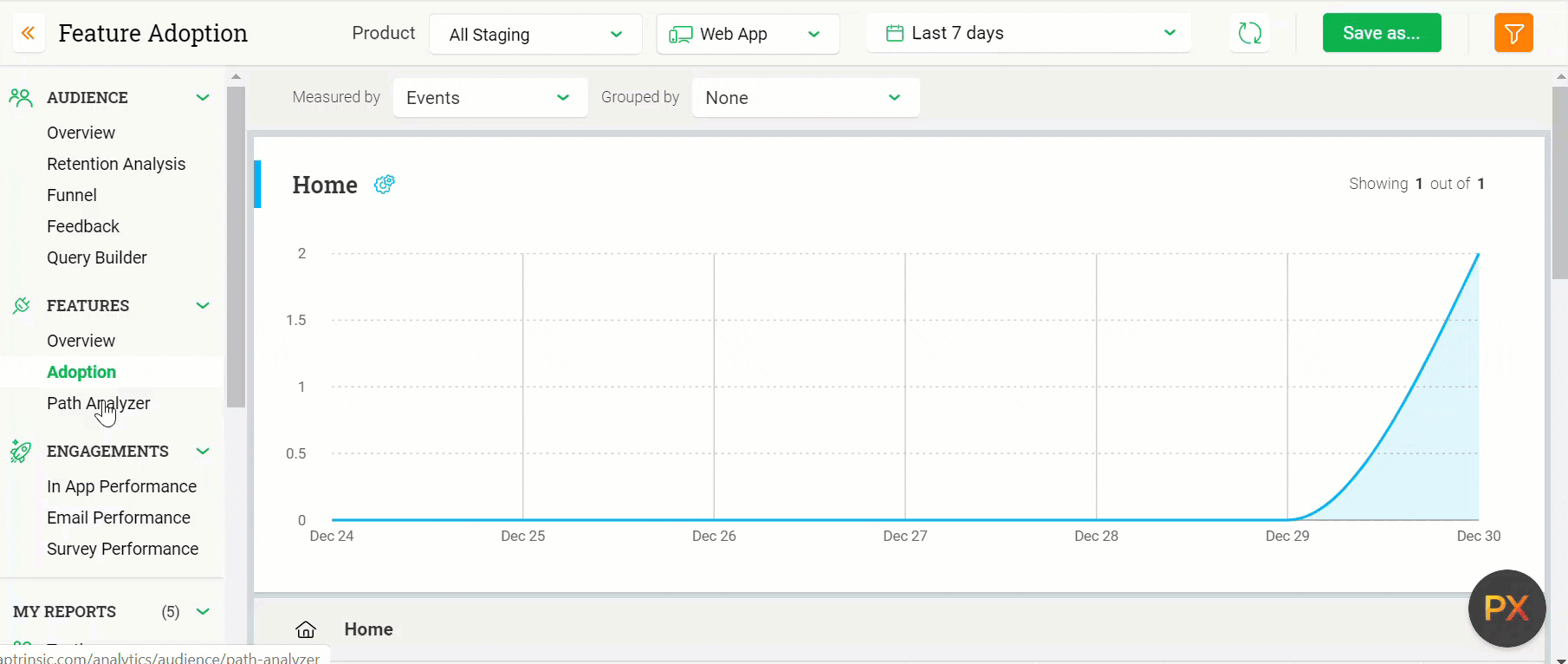 You can see that all the 57 users who viewed the Timeline module are listed. If you select the Accounts link, all the accounts that viewed the module/feature are displayed. 
3. Click the Export CSV icon on the top right corner to export the report.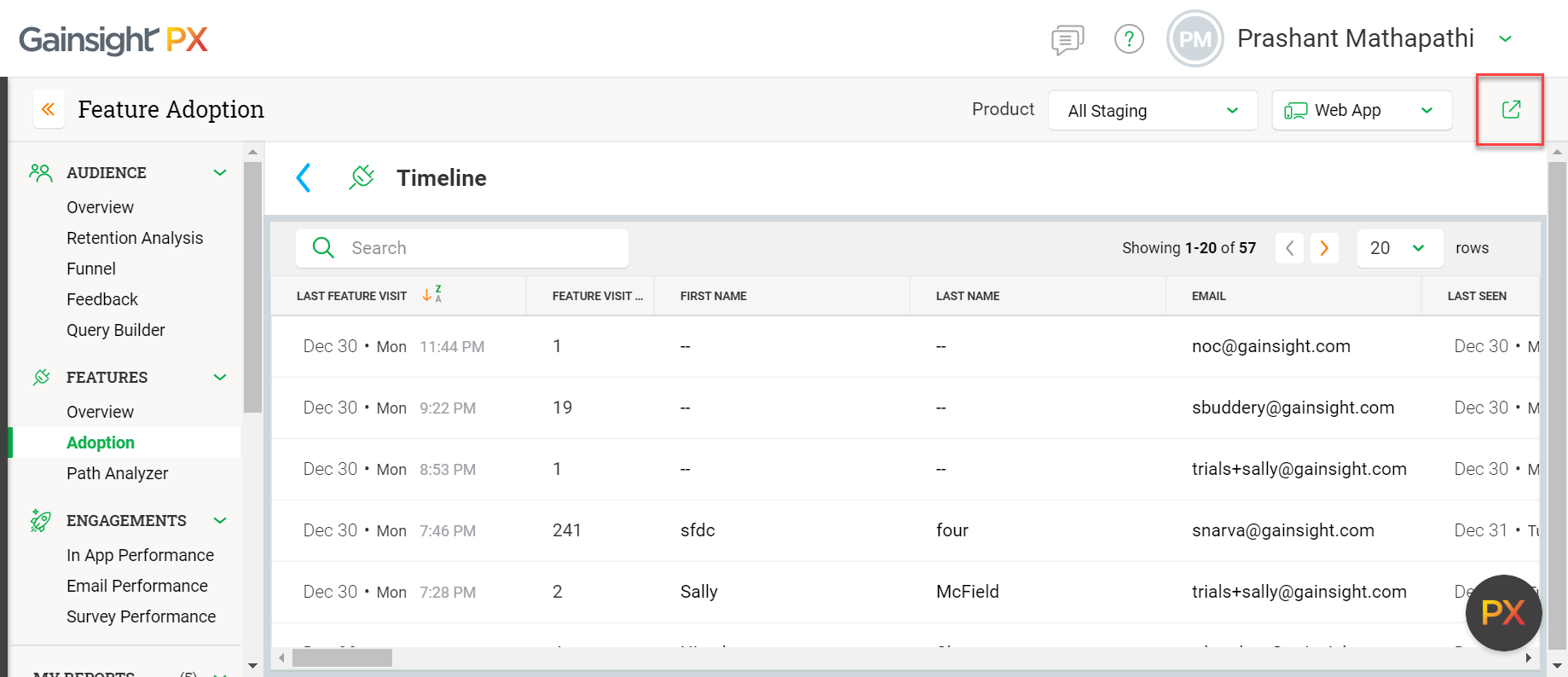 You can apply a date range and use other filters at the top of the report to generate the required data and then export it.
Hope this was helpful.
Regards
Prashant
View original