Today, we launched the PX Knowledge Center bot in your PX instances. From the KC bot, you can view getting started materials, including engagements, links to articles and release notes, and more! 

On the Knowledge Base tab, you can search for any topic and preview our product documentation. PX can integrate with some of the largest documentation vendor apps in the market, such as Salesforce, Zendesk, Mindtouch, and helpdocs.io.

To learn more about configuring the Knowledge Center bot in your own web app, check out this article.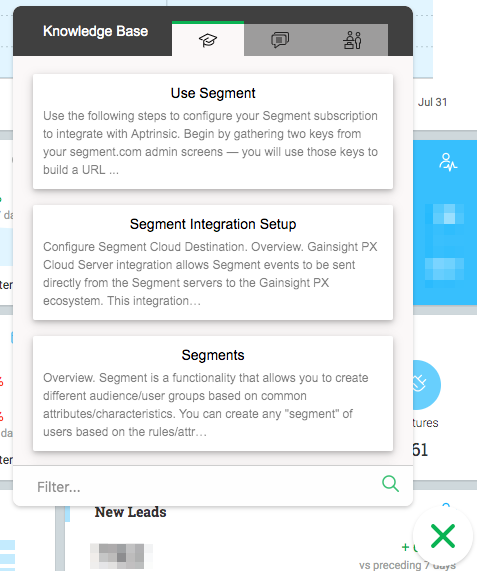 Click "read more" in the article preview to open the article in a new window.

And on the Onboarding tab, you'll find links to getting started docs and guides.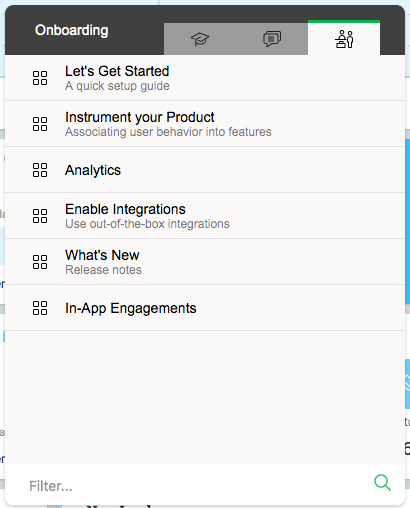 Try out the new Knowledge Center bot, and let us know what you think!