Hi folks, my first post here.
We're a brand new customer of Gainsight PX and I stumbled across a
new orange button
today with the title "New Dashboard".
I got excited
. An hour or so later, I was rotating 6 dashboard screens on a TV in our product area showing off engagement analytics. I figured I'd share what I did here to make it happen, and share some of the dashboard screens as well.
Requirements:
Must rotate multiple dashboards at a particular time interval.
Must refresh each dashboard automatically at a particular time interval.
Step one, find a Chrome extension. The one I settled on is called
Tab Rotate
. I searched through a few extensions and this seemed the best of the bunch (recent updates, pretty easy to use). It does require editing a JSON file, but, it's not the end of the world. The others I found were a little clunky, buggy, or old. WIth the one I chose you can set individual view time and an individual refresh time per tab. I chose 20 seconds viewing for each and a 10 minute refresh on each tab. Note, hitting F11 makes the browser go full-screen. You can also set this extension to 1) automatically load all tabs upon launching Chrome and 2) go full screen. One click and you're up and running.
Step two, build some dashboards! My goal was to have some summary information on users and accounts, geography and other demographics, and engagement adoption. We have hundreds of customers, but only two of them are enabled as of today. Like I said, we're just getting started! Below are the dashboards.
Users and Accounts (30 days)

Users and Accounts (today)

Demographics (30 days)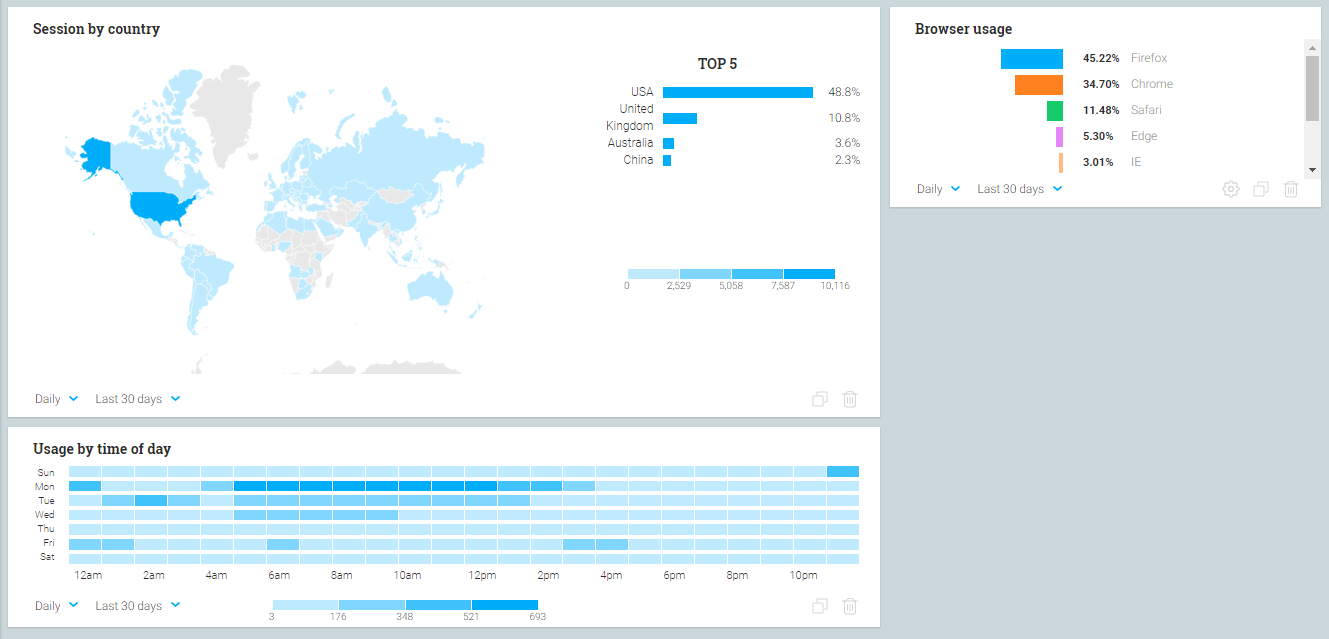 Demographics (today)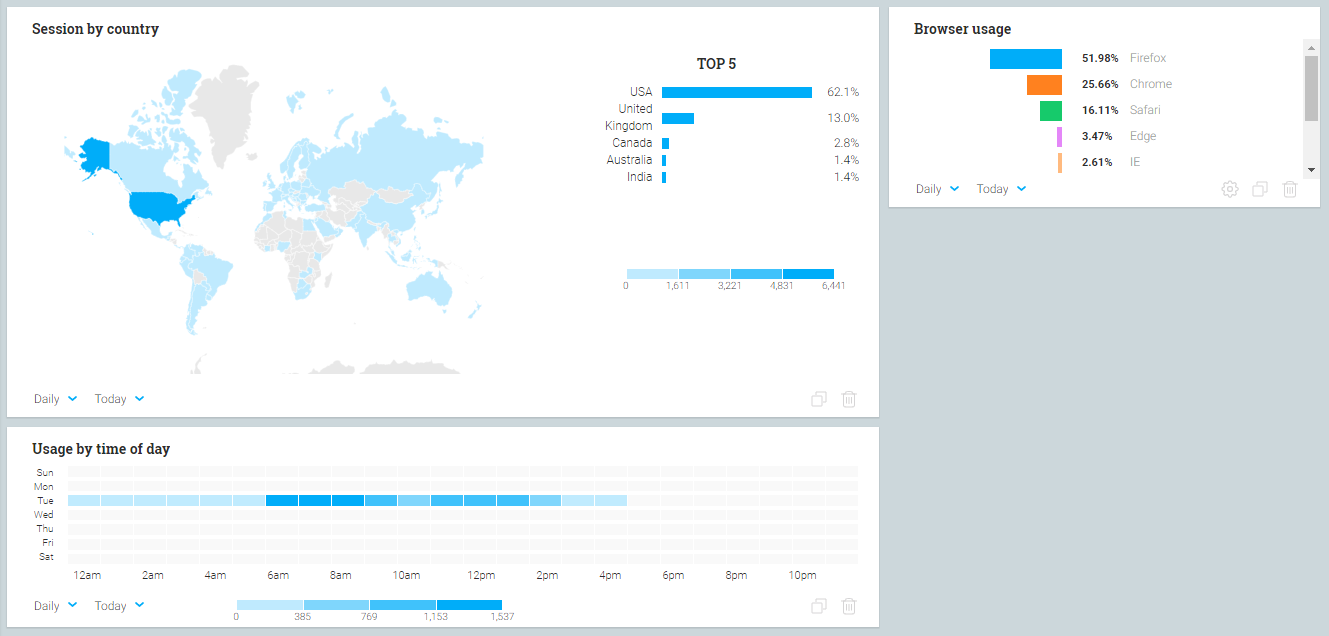 Engagements (30 days)

Engagements (today)
Hope this post is helpful!