Is there a way to generate an exportable csv list of all accounts with their active user counts. That's it, just the name of the account and the active users for each. 
In Accounts Explorer we have "Number of Users" as an attribute, which is something different.
In the Dashboard you can create widgets that display active user counts. You can either get all active user grouped together or active users for specific accounts. And you can't export either. 
Trying to compare Active User counts all up from CS vs PX. It's super easy to export this data in CS...
Best answer by link_black 26 June 2020, 21:13
Hi Justin,
I am not aware of any way to do this exactly in PX.  However, it is very easy to identify active users in PX Audience Explorer using a filter and then you can export those results to a CSV file for further analysis.  See below.

One quick way to generate this report with the exported CSV data is by using a "Pivot Table" and here is a simple example of how to do this in Excel: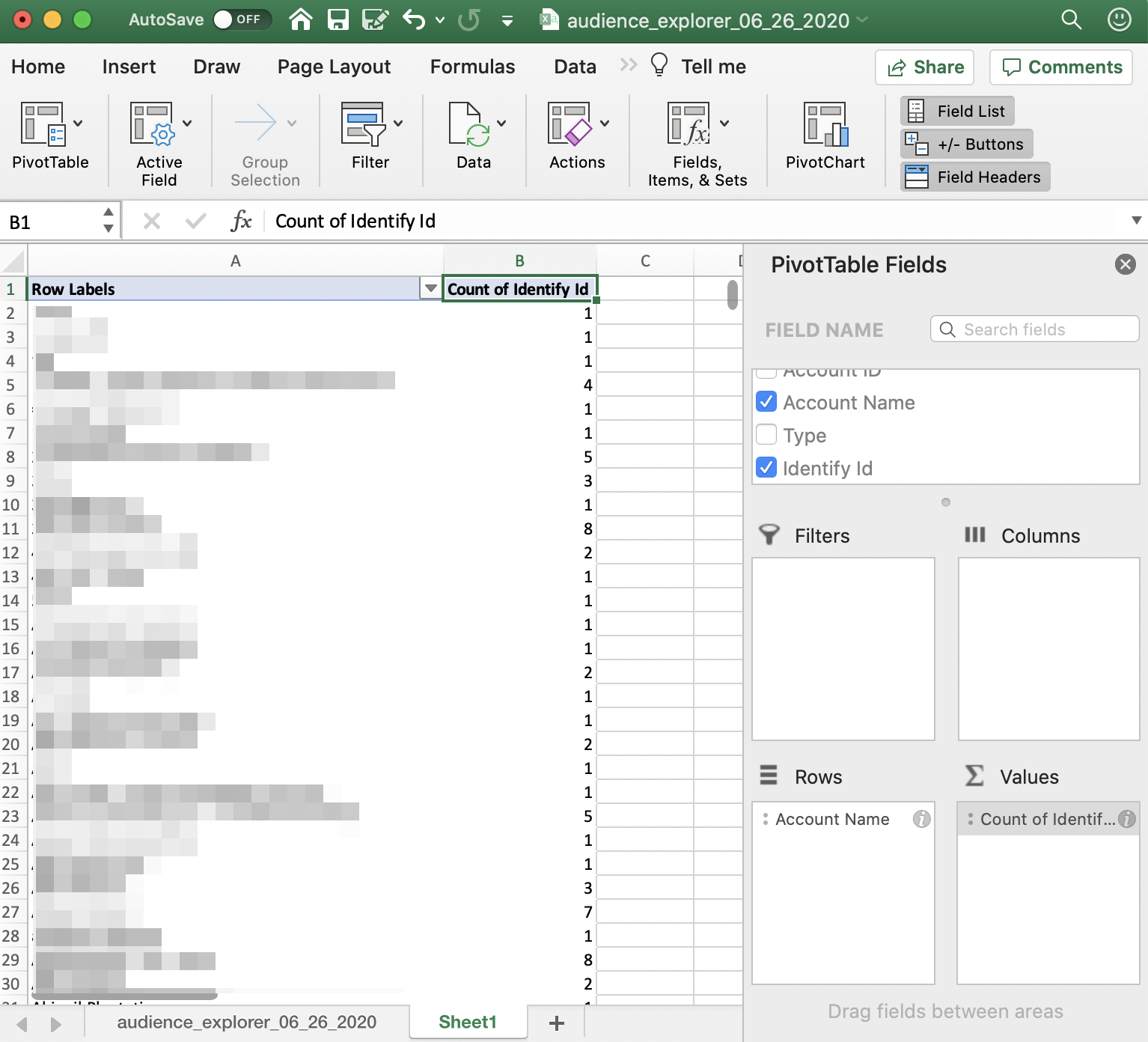 I hope this helps!
View original