Today a patch release was pushed to all customers who have opted-in to automatic release upgrades. The patch includes an important enhancement:
The
scrolling option is available on the C360 and R360 pages
. You now have the option to enable a scroll bar on the C360 and R360 pages, to scroll through all sections on the page. With this patch release, when you go to the C360 or R360 page, you will be presented with the following window: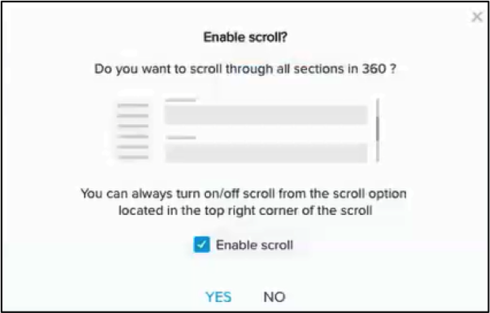 Note
: You will see the above window again if you clear the cache.
You can select YES or NO based on your requirement. In addition, you can enable or disable the scroll option at any time using the Enable scroll checkbox available in the upper right corner of the C360 and R360 pages.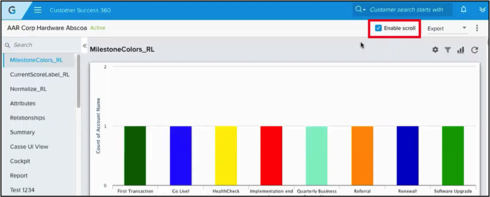 Notes
:
When you select or clear the Enable scroll checkbox, the entire page reloads.
The selection of Enable scroll is maintained at the browser level.
More information on the issues addressed with this patch are available in the
patch release notes
.