Our v5.19 release is going out to Sandbox orgs starting on October 3, and to Production orgs on October 16. This is a substantial release with enhancements to many areas of the product. Here's just a few highlights, and we'll be sharing more info soon:
Rules Engine: we're introducing the ability to Pause and Resume the Rule Schedule, new Formula functions: RuleDate() and rule Date in dateDiff, more Rules List filters, as well as making S3 dataset task improvements!
Journey Orchestrator: Admins now have the ability to preview conditional wait steps, refresh Power List sources before a Program is executed, pivot tasks in Query Builder, enjoy Email template enhancements, and more!
Surveys 2.0: the Survey Question Library now supports editing and deleting existing library questions, organizing questions by folders, and viewing linked surveys; plus, Survey Flattening for ease of reporting!
[i]Note regarding release numbers: An interim release is being pushed which contains a new permission set, and SFDC requires us to advance our product release number. Therefore, we are effectively skipping the 5.18 release.
Journey Orchestrator > Email Template Performance Report: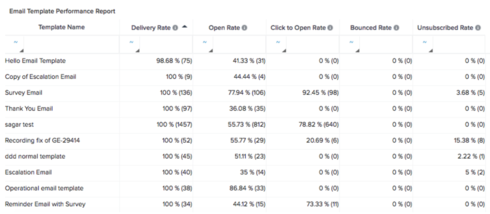 Scorecard 2.0 > Collapse all measure groups: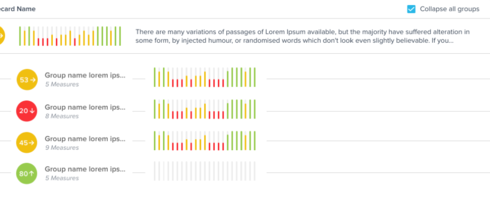 Report Builder > edit Label Aliases for end users: