For the last few weeks, our Customer Success team has been sharing examples of how our customers are using our product with the rest of our company. We want to centralize the end user in our decision making and bring their real-life, in-the-wild use cases to the forefront.
One feature that we have found to be very sticky is when users add video comments as a part of giving someone time-stamped feedback on their work. Our CS team was having a hard time identifying who was using this feature in a way that we could show the rest of the company. I just hosted a quick training with them on how to use GPX to identify Voice of the Customer opportunities for a particular feature.
Under
Analytics > Features > Adoption
, I added a Feature filter for
Click Add Video Comment
greater than 0 times
. I also set the time parameters to
monthly within the last 6 months
.
Once the view below was generated, I had them click on the
user count link
to bring up the info of the actual users.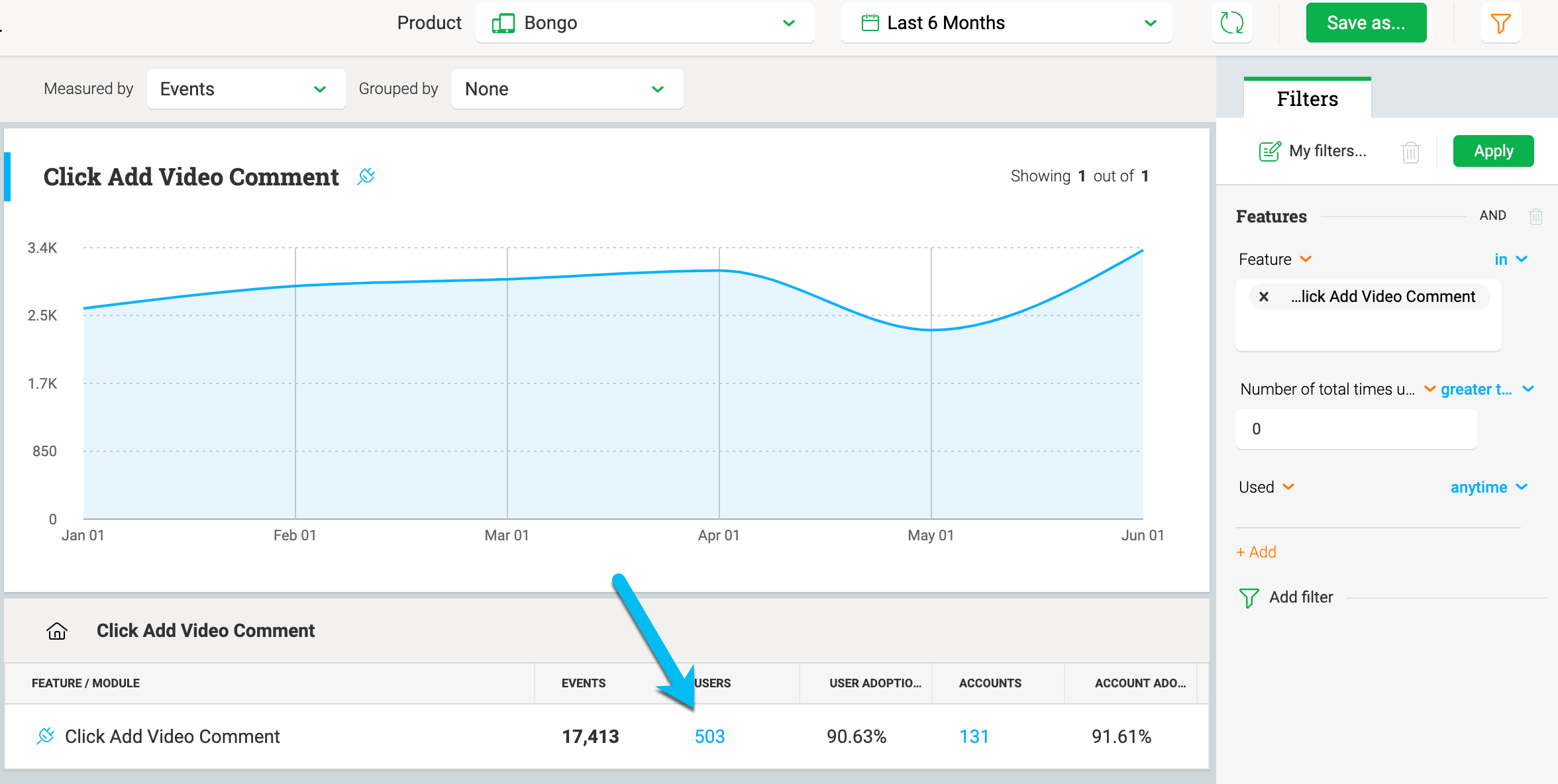 Then, on the list of users engaging in this feature, I sorted by
Feature Visit Count
. It's not pictured below to protect pii, but our CS team can see who is using this sticky feature at such a high rate and identify their use cases.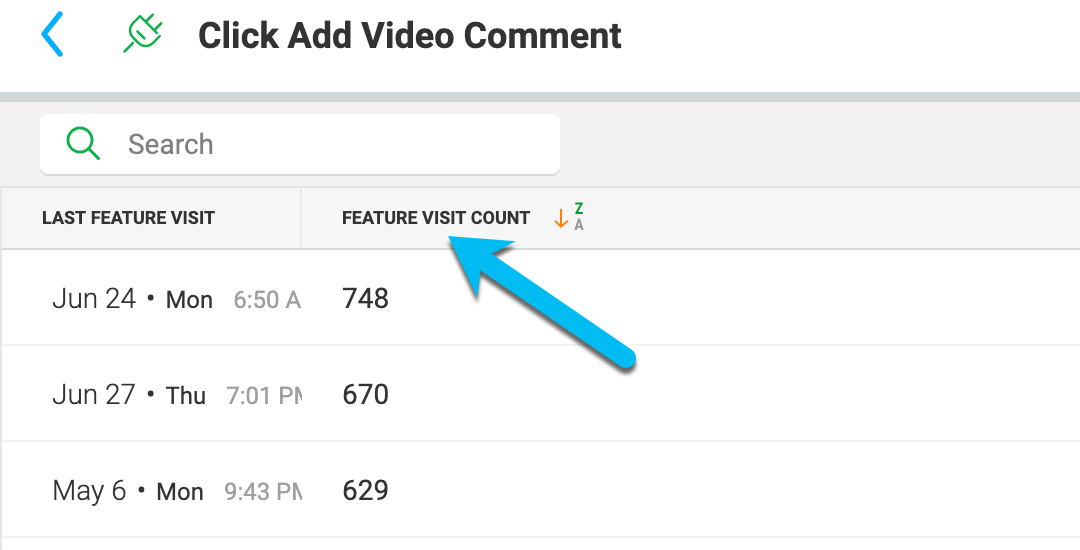 As a side note, you can also go through this exercise to have the quantity of events
Grouped by Accounts
to show trends of which accounts are using sticky features at a high rate.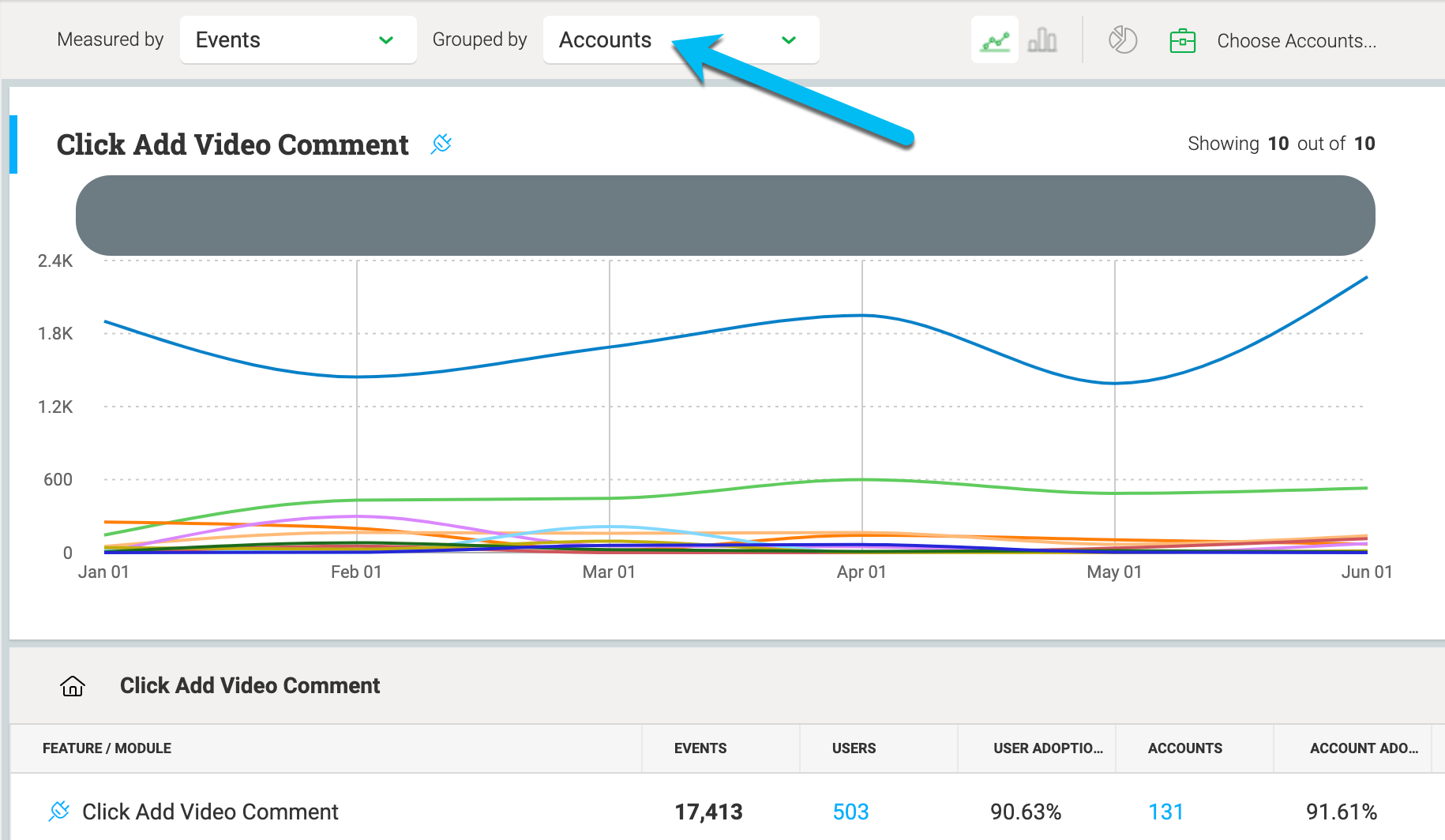 Thought it was a super interesting opportunity - hope it's helpful to others!