What the title says. I want to add apps to the navbar. How can I do this?
THanks!
Best answer by johnny 29 July 2021, 16:41
Update:
It is doable and to quote the Mandalorian, "this is the way" ( 1:30 ): 
 
I spoke with GS Support and if the pencil is not available, as with my instance, we must speak with a Salesforce admin to upgrade the instance to the lightning view.
I just had this, instead of the editing pencil:

Bare in mind, I discovered there can be 3 different views of Gainsight, accessible via lightning experience view or app switch from the upper right or Gainsight tab click without app switch:
1 Gainsight app switch from upper right:
2 (lightning view):

3.Sales app, but with Gainsight tab clicked refreshes the page and shows configured Gainsight tabs in classic view:

via the Customize screen, accessible from here: https://share.getcloudapp.com/BluxXYP9
Be sure to select Gainsight app when adding items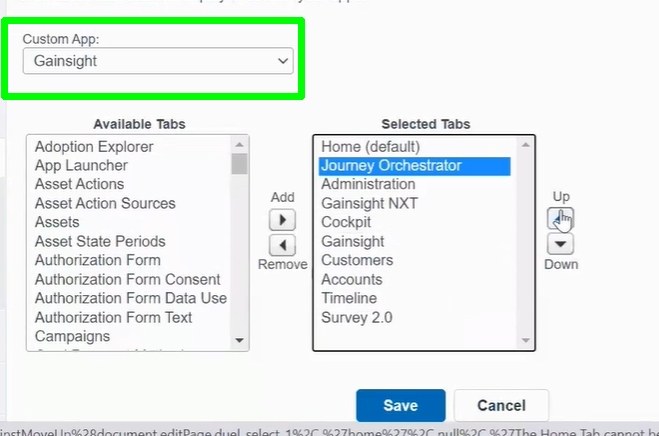 My quest was to see how to add tabs to the lightning view of GS , but I must speak with an admin to do the upgrade.
View original