🚀 Exciting Webinar Alert! Join us on September 26th at 9 AM PST for an in-depth exploration of the 'Verified Outcomes Framework'!
🔍 Are you eager to learn how "Verified Outcomes" and "ROI" in Customer Success are vital for customer satisfaction, retention, and loyalty? Want to discover how Gainsight can help you get data-driven insights for continuous improvement? This webinar has it all!
🗓️ Save the Date:
📅 September 26th, 2023
🕒 9:00 AM PST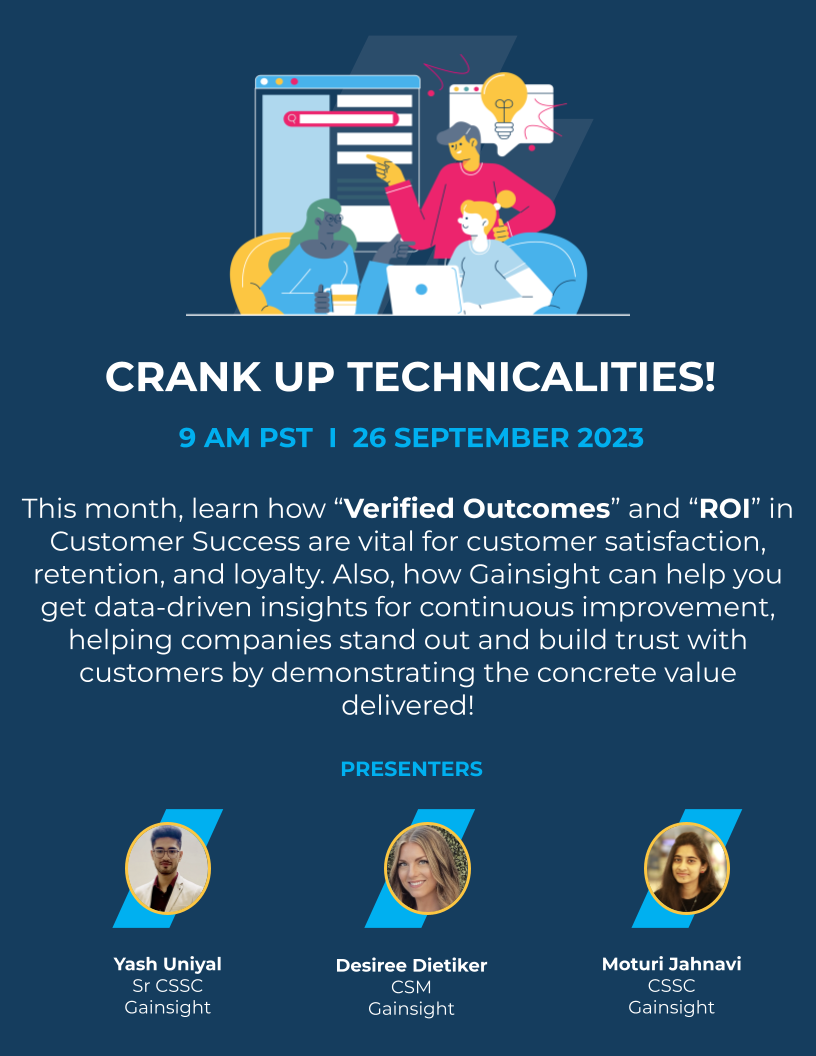 📌 What You'll Gain:
Insights into Verified Outcomes & ROI that can transform your business.
Proven best practices from Gainsight experts.
A live demonstration on how to build your own VO Framework in Gainsight.
Strategies for tracking Verified Outcomes at scale.
🎙️ Presenters: @yuniyal @ddietiker @jahnavi moturi