If, getting your hands on tech before anyone else has, excites you, then this program is for you.
Together we can co-create the future of Gainsight's exciting offerings.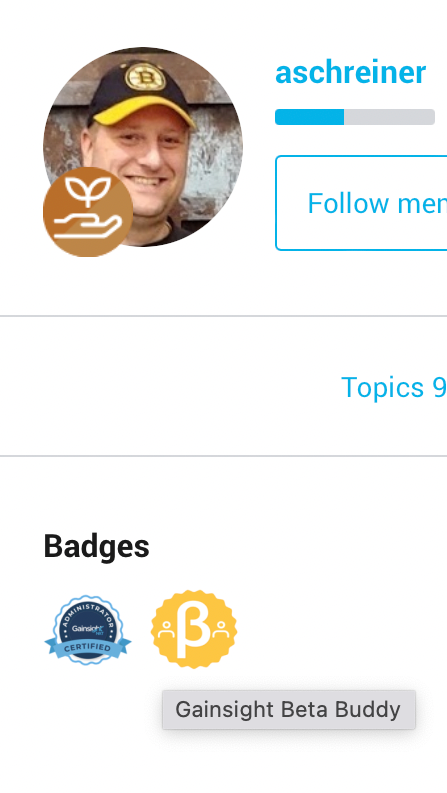 Are you a Gainsight customer?
Please note this program is only for a Gainsight Customer using our CS or PX products.
Complete your Community profile, always helps us in identifying you better.
Becoming a Gainsight Beta Buddy
You need a Gainsight Gamechangers Community account with your official email address. Create one here if you don't have.
Leave a comment on this post and let us know the product Feature area you'd be interested in testing.
You become a 'Gainsight Beta Buddy', when you are presented the opportunity, participate in and give us feedback on our pre-release software in one of the feature Betas you are nominated for.
Note: This is only a self-nomination step to let us know your interest. The actual selection process is a bit more intricate and you'll receive an invite directly from the organizers of the Beta when we roll out one. A PM or a CSM will reach out to you when a Beta for your area of interest is scheduled.
Btw, you can always engage in other ways:
Search the community for Documentation, Discussions and Ideas
If you have an existing Product Question, submit here
If you'd like to submit a new Feature request, submit here