All About Pulse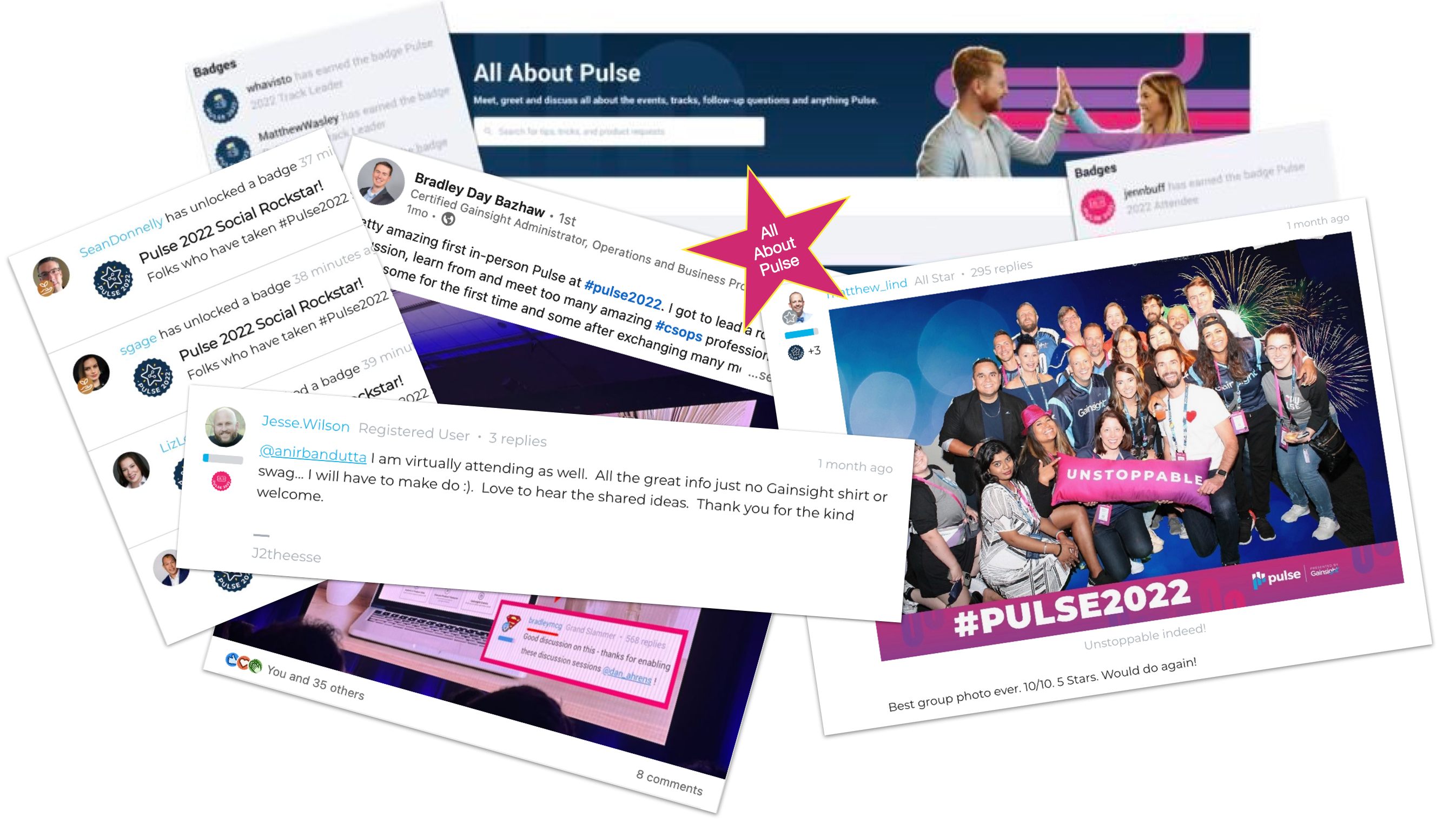 It was exciting for in-person and virtual attendees and even for folks who tagged along from the sidelines on our All About Pulse area, updates, conversations and the awesome energy of Pulse2022.
Pulse is the physical crystallization of what we've been building so far - Existing bonds were strengthened and new ties were formed that became the Community.
The Product Council, New Admins, CSOps leaders, Gainsight Essentials Mentors, Pulse Academy participants and so many more groups of people celebrated together… and of course, Ned Sasso kicked it off.🥸
Reminisce about your fav Pulse moments here | Access Pulse Library for all the Session content here
P.S. It is the same place where we'd be following along Pulse Europe in a little more than a month, so click 'Subscribe'.
Recently Implemented Ideas 
Here are some of the Ideas that got included in the releases in the past quarter for CS
and for PX
Let's have a round of 👏 for our Admins who submitted and all the Product, Engg. Support and Docs teams who deliver them.
---
Member Spotlight
🤘🏽...Heather Hansen...🤘🏽
CSOps Product Council member and Gainsight Admin at Acquia
This Community has witnessed and has immensely benefited from @heather_hansen's share-as-you-grow CSOps and Admin journey since her day one.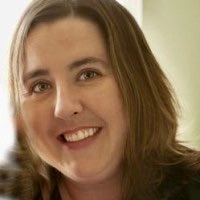 Heather's experience with Gainsight
My first introduction to Gainsight was seven years ago as a Director of a newly formed Customer Success team.  I had previously spent a lot of time working on building processes in Salesforce with our Salesforce team and discovered I was good at translating processes into technology. So, when my VP asked if I'd be interested in moving over to the Operations team to handle the administration of Gainsight, I was excited to try something new. Turned out I loved the opportunity to help business stakeholders solve challenges, and my experience in customer-facing roles really allows me to tap into that skill set in problem solving.
Her experience with the Gamechanger Community
I love the opportunity to interact with other community members to share my insights, answer questions, and brainstorm. It's also such a good platform to be able to share ideas and feedback directly with the product teams that results in changes to the product itself.
Ok, some Community trivia to put that quote into perspective…. 
Do you know she is the most-Badged GameChanger Community member out of 8k odd of us?
...and as @matthew_lind quipped 'She be given a badge for that' 😄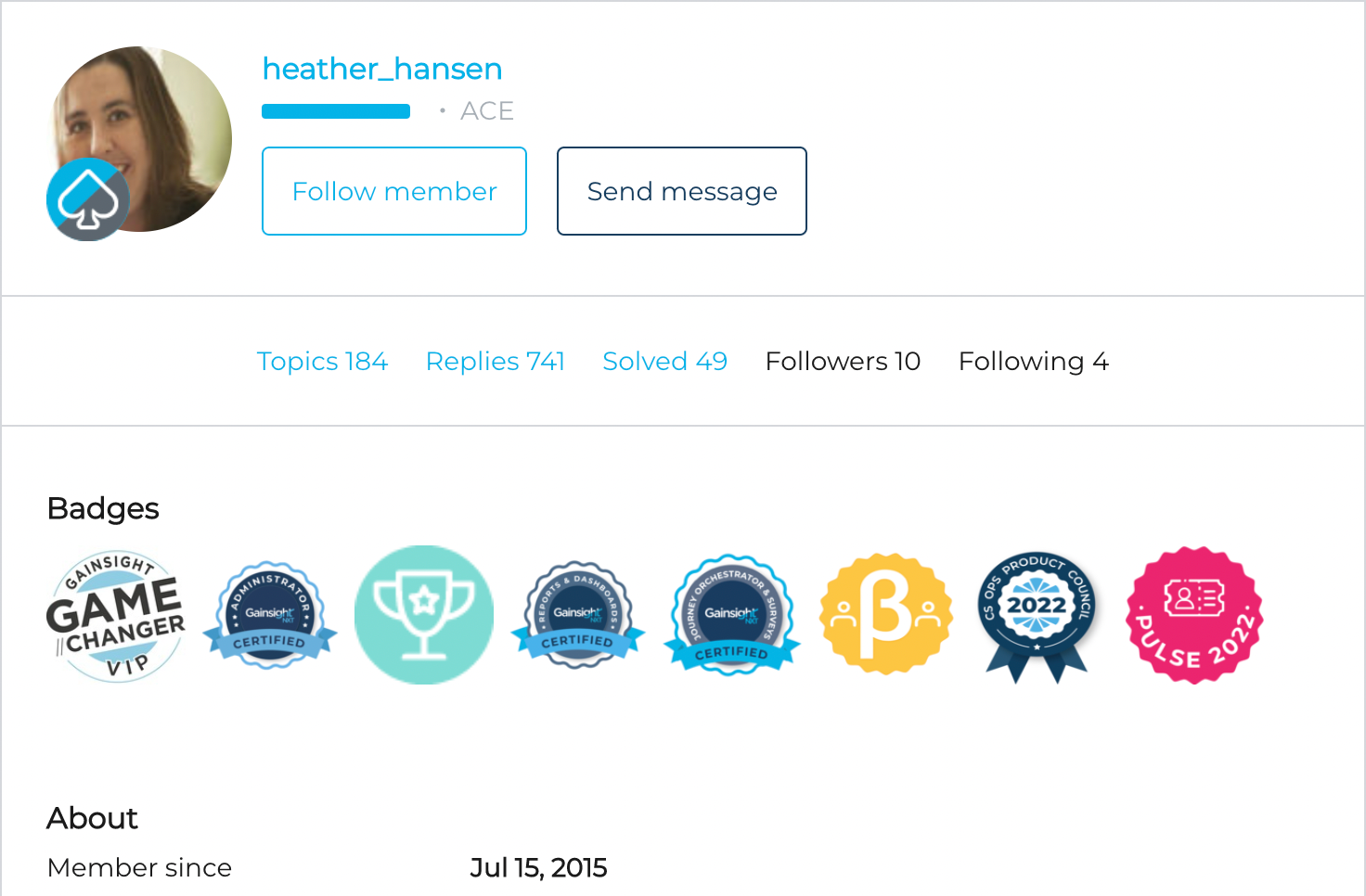 Some non-geek fun 
Over the past few years, I've really found my love for spending time outside and walking in our local parks.  I try to get out and walk at least 3 miles a day.  As a mother of two, I don't get a lot of time to myself, so walking really allows me that time to reflect on the day, enjoy the fresh air and take in the wildlife.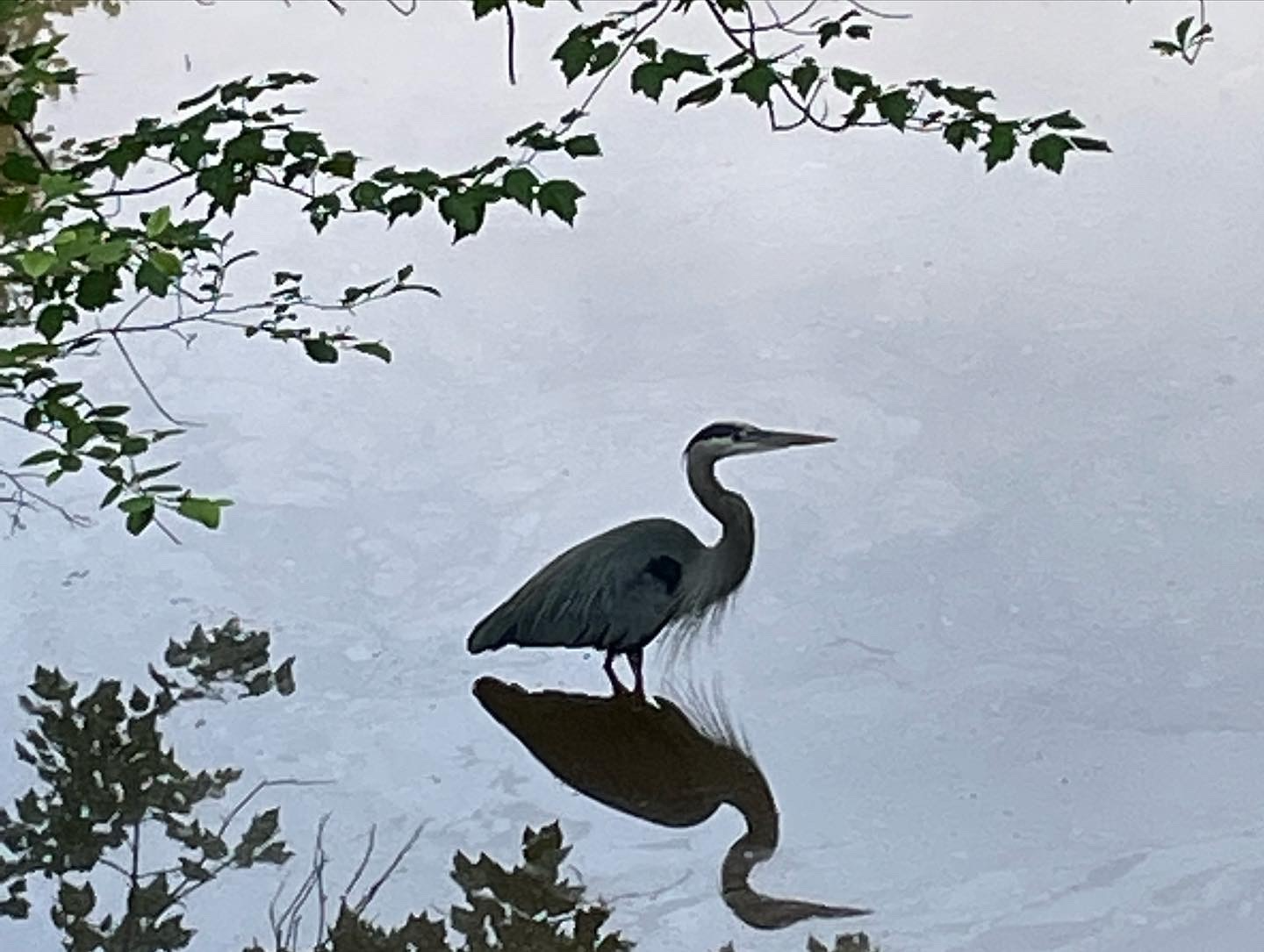 ---
🤘🏽...Monica Patra...🤘🏽
Product Manager at Gainsight
@mpatra  took over Playbooks and Cockpit from her highly experienced predecessor Sriram Pasupathi. She had to hit the ground running, on a very short runway and she did superb in transitioning herself in the hot seat. Let's hear it from her.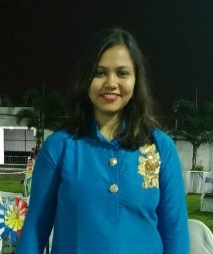 Monica's experience with Gainsight
Being a PM at Gainsight has been a delightful experience. Though I am relatively new to the organisation, I can still say that all teammates at Gainsight take the "Human First" value very seriously. I have felt supported and guided by everyone since the day I joined. I have loved working with the Cockpit team for the past 6 months and interacting with users has been one of the highlights of my time here.
Her experience with the Gamechanger Community
Community is a great place to try and understand user needs. Not only does Community provide useful insights during roadmap planning, but it is also helpful when working on some particularly tricky problems. Another plus point is that we get to help out users when they are stuck by answering their questions posted on the Community.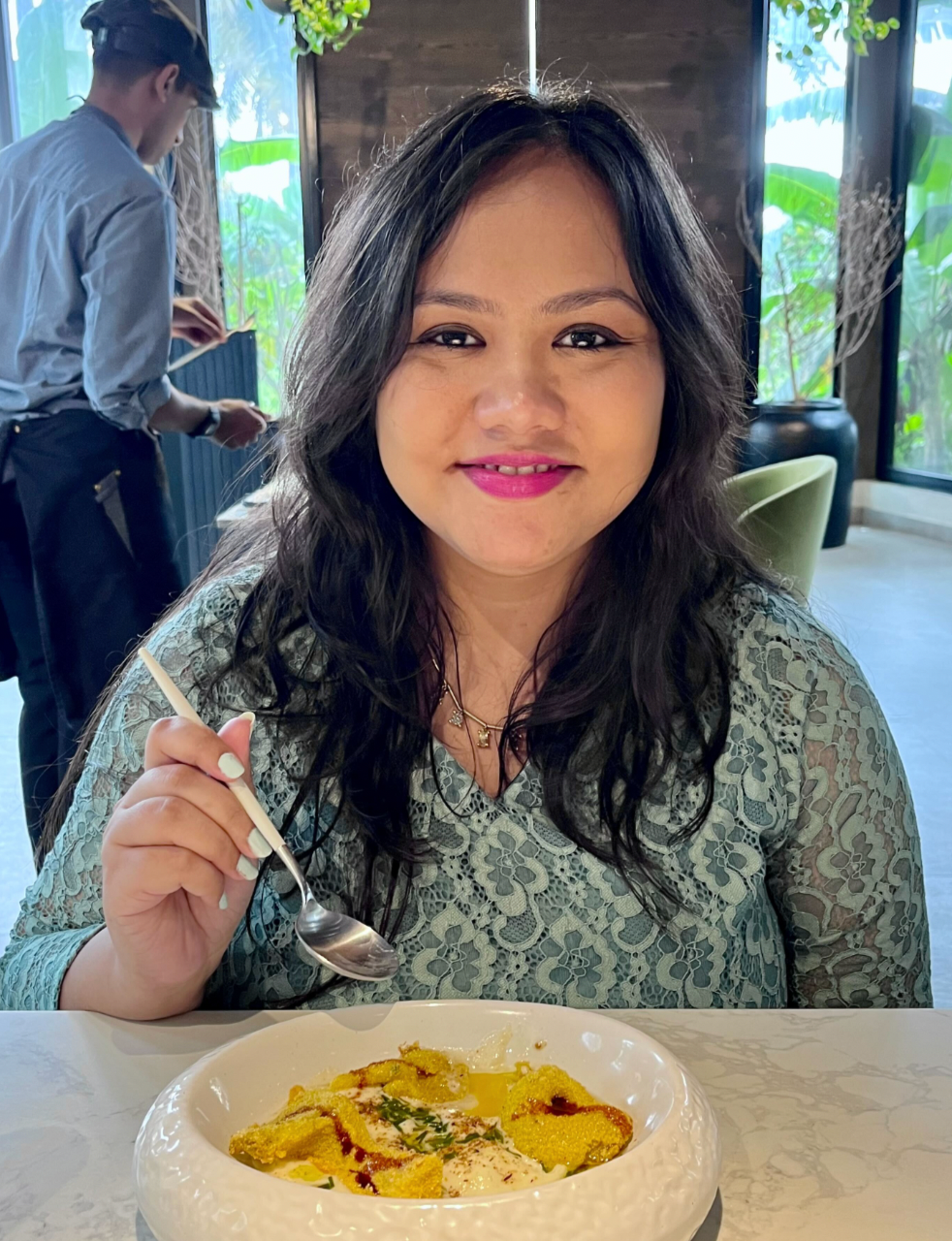 Some non-geek fun 
I am the happiest around food and have tons of food trivia. If it's something I have not tried before, I am definitely going to try it.
---
🤘🏽...Sonia Shroff...🤘🏽
CS Ops Program Manager at Gainsight
It's not even been a year since @sshroff joined Gainsight and she had been tasked to nurture and grow our CS Ops Product Council. And if you were at Pulse, you know how awesome she has been, along with Seth, to make the Council breakouts such a Big Success. 🫶
Sonia's experience with Gainsight
It's been an amazing ride since I started with Gainsight 9 months ago! I joined as the CS Ops Program Manager on our Ops and Scale team. I've been able to leverage my Operations background as well as learn and grow so much in the short time I've been here. Coming into Gainsight, I did not have any previous experience with our products but I continue to be amazed at how powerful they are, individually and collectively. During my time here, my focus has been on Product Interlock with the implementation of our Quarterly Release Cycle earlier this year. It's been a rewarding and fruitful experience. I've been able to partner with so many incredible individuals on our Product team and beyond. Another one of my key initiatives is our inaugural CS Ops Product Council. It's truly been so special to be involved with this program. It's been awesome to witness the synergy between our Council members and our Product team firsthand. From speaking with several of our Product Managers, I can tell you they find so much value in the sessions. It has helped them with driving towards enhancing the Admin experience! I'm excited to keep building upon our existing programs and developing new programs and I'm looking forward to all the great things we will continue to accomplish as an organization!
Her experience with the GameChanger Community
Our GameChangers Community is a powerful platform filled with so much incredible knowledge and so many great ideas! One of my main experiences with Community has been with our CS Ops Product Council. When we began this program, we created a private Community space to share recaps of our sessions (and keep the insights from our sessions within our product) and give a space to Council members to interact with each other and our Product Managers as well as continue the discussions from our sessions. Shameless plug: Two of our very own Product Council members wrote an awesome blog post in Community highlighting their experience with Product Council. You can check it out here!
Some non-geek fun 
I am a HUGE foodie! I love checking out new restaurants of all different cuisines, cocktail bars, coffee shops, bakeries, and everything in between. Trying out new recipes and making charcuterie boards also brings me joy! I love traveling as well and a big part of my travels always involves food!
---
Programs launched in Q2
📌 GameChanger Community Ideation upgrade
📌 The BetaBuddy program
You can let us know about your interest in Beta-testing future iterations of our Product.
📌 Gainsight Admin and CSOps Career news
Follow along and contribute to the weekly roundup of opportunities from the world of Admin & CSOps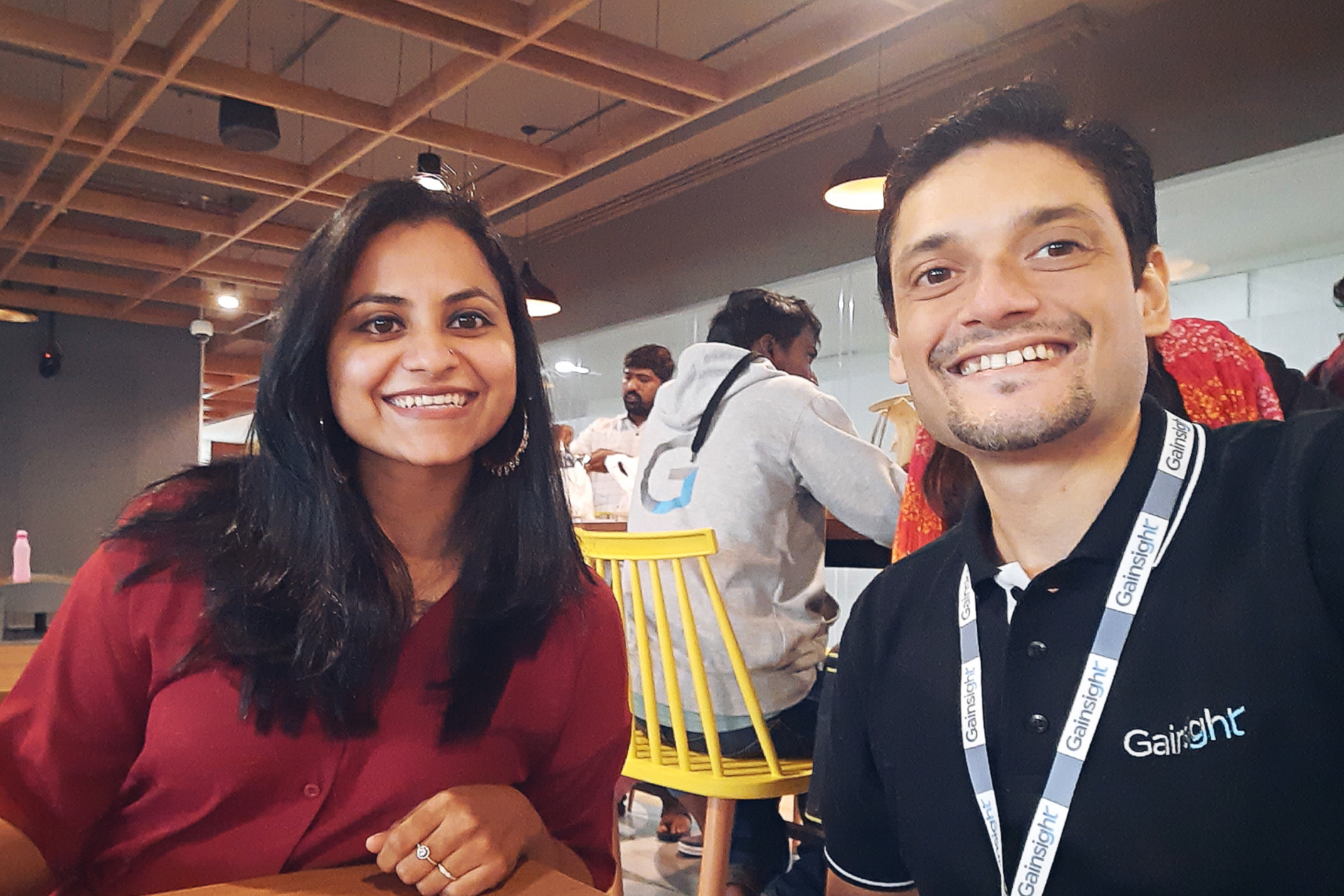 📌 New GameChanger Community Manager
Thanks to our new Community Manager @revathimenon joining forces with our fav CSOps cheerleader @seth for the recent revving up of Community programs!
Ohh Btw, it happens to be her birthday today 🤫
---
In other Community news
📌 September CSOps Newsletter is released
📌 September inSided Roadmap update
📌 Check out the latest Gainsight Admin interview
Let us know in the comments below if you've found this of value.
Here are the previous Newsletters