Hello, glad you registered! Hope it was quick n easy?
Step 1 of your journey really is to have a completed profile so that others know who you are, (and you know them too) and what kind of opportunities could you help fill in
A recent profile picture of yourself: Quadruples the recall index in a knowledge community to have a face against a username.
A filled out About Me section: Intro yourself, your skills, experience, hobbies, anything that adds to your current role and personality. Even share your LinkedIn (we now have a field for that).
Location: It's key to understand which part of the world you are from, timezone, etc.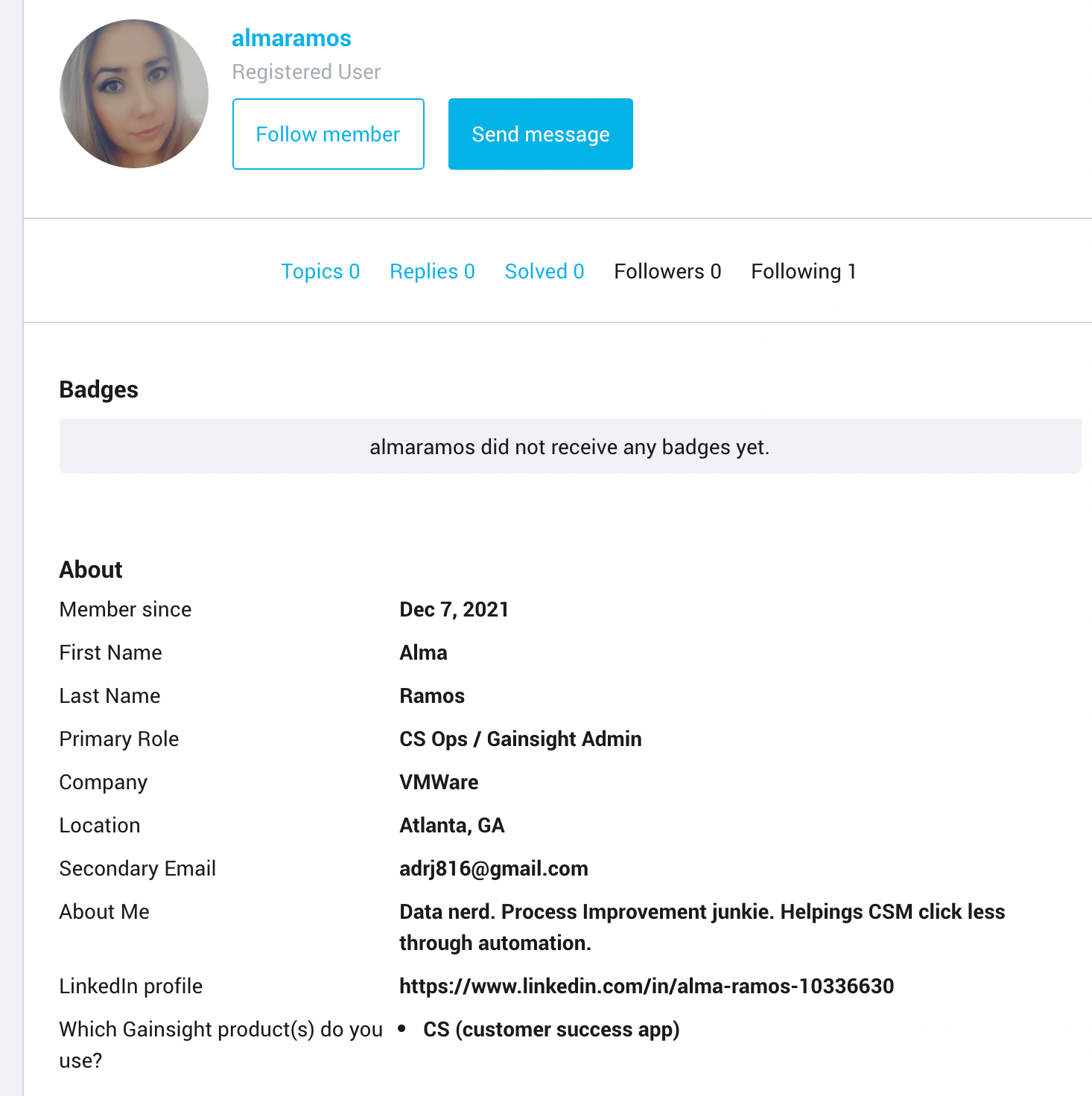 Thx @almaramos for making it easy for me to illustrate here
Now that you have a profile pic and the formal bits in, why dont you say hi to the community on this intro-thread? :)