Hi all - I'm hoping someone might be able to point me in the right direction on this, as I'm not getting anywhere with Support. 

I have a JO program that triggers a CTA to be created and assigned to a CSM for a segment of survey respondents. The participant list is set up, and I'm seeing no obvious errors in the Create CTA program step, but when I run the program to test it, the CTA is not being created. Here's a look at that step: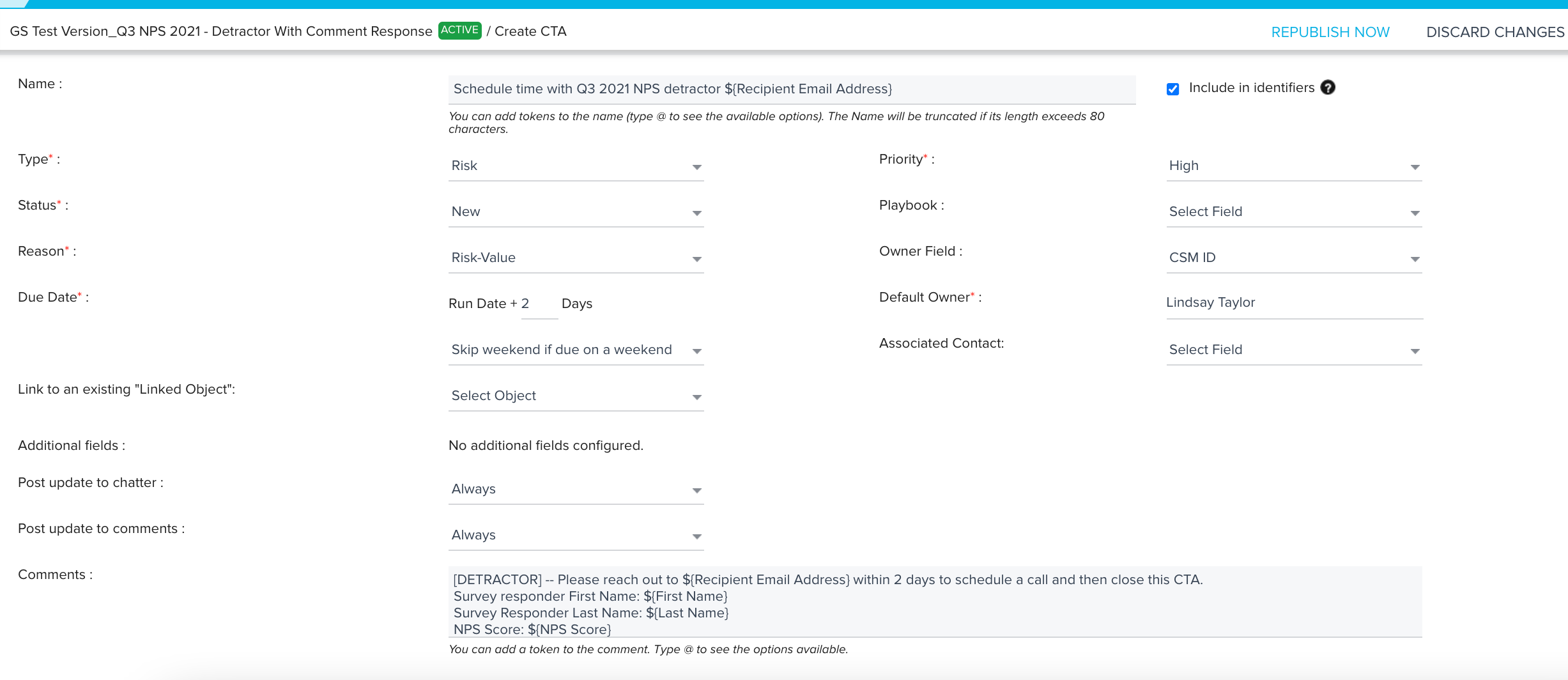 I double checked the participant list preview, and the CSM ID is present and the related custom field mapping is set up correctly: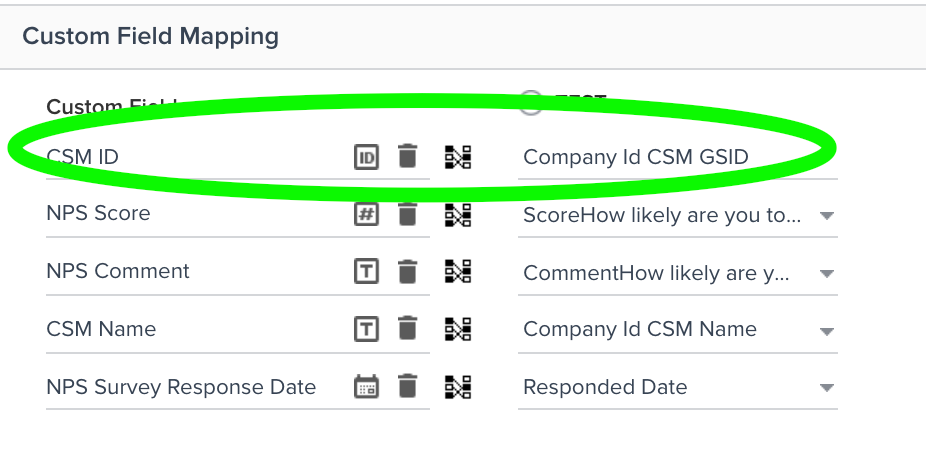 I'm new to Gainsight CS, so I'm not exactly sure what I'm overlooking here. Need to fix this ASAP as I'm on deadline for the related project - please help!