Hi, a couple suggestions:
1. Allow an outreach to end after a positive result following a conditional wait. Right now, you can only end an outreach following a "negative" result. Use case: I want the outreach to end immediately following the participant clicking on a link, but if they don't click a link, I want them to get an email, then end the outreach. Because I can't end the outreach following a "positive" event, the only viable option is to create a dummy email, then end the outreach.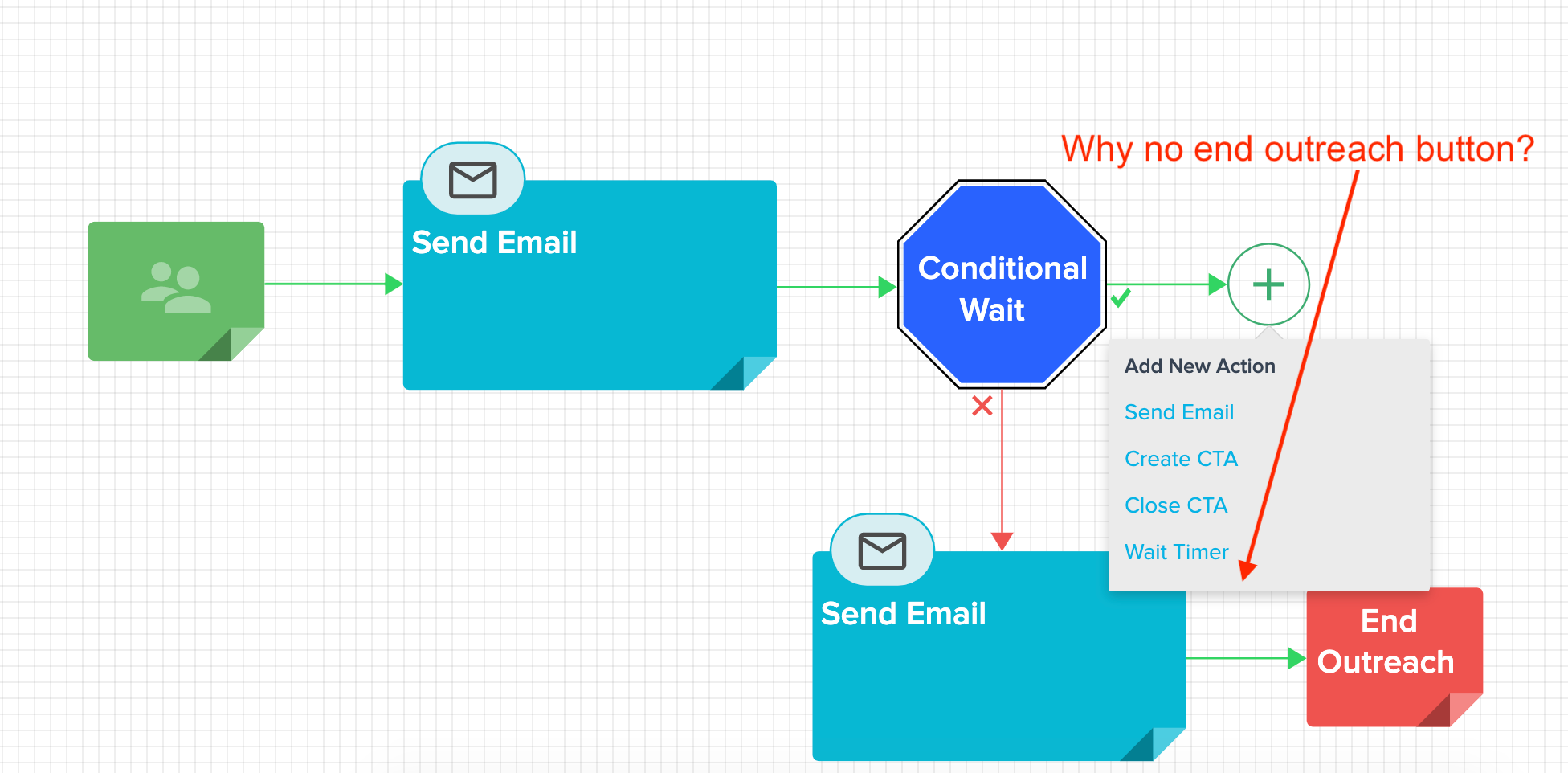 2. Allow an email chain program to start with a CTA rather than an email. I've had this request from multiple customers who don't necessarily want programs to always start with an email, yet that's what we force.
Best answer by ashish_ahuja 31 July 2019, 13:11
Hi
@spencer_engel
, I understand the your requirements and would like to bring these points to your notice.
1.) The ability to start an email chain model with CTA is already present in the product for a long time now. The first step by default is displayed as an Email Step but it can very well be deleted and be replaced with a CTA step while configuring the program.
2.) The use case to end an outreach immediately is valid, but in most cases when we are looking to check a condition using a conditional wait, we would want to act on the information with some action; which is why only actions are displayed on the UI. We would definetely look into allowing the end step if necessary.
Nevertheless, as a workaround, if you want you could invert the conditions in the conditional wait to go in the
negative path if the link is clicked and end outreach
, and send them in
positive flow if the email is not clicked within a certain amount of time
and move the email to the positive flow and end.
Thanks for sharing the feedback on this. We assure you to consider these helpful feedback and use cases.
Hope this helps.
View original