Y'all changed a vital chart, and actually removed important information and did not replace it.
This is a monthly chart.  You used to show how this chart looked vs. the previous equal timeframe.  That is now gone.  I'm not sure I care about these new values, and they're organized oddly.  Aside from missing data, I have to think far more than I should every time I look at this thing.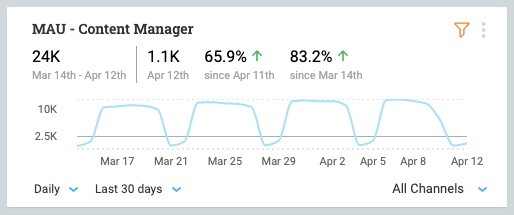 Sunday is down 88% since last Monday?  Well no kidding.  Show me change vs. equal day of week.  Show me change vs. previous 7 days.
GIve me something like this.