I was expecting the Slack messages to have the format that can be seen in the screenshot here: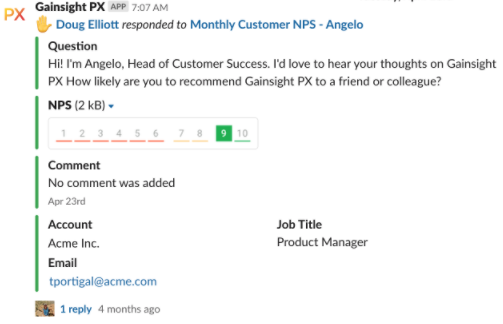 But what I see is just links to Gainsight:

How do I enable the full preview in Slack?
I should clarify that my engagement named "Feedback widget" is a Multi-Question Survey with one question.
Thank you!