We all spend lots of time on creating the perfect content, presentation, and experience of in-app Engagements and we expect them to help near 100% of our targeted users to become more informed, efficient, effective, and productive. However, no matter how much we try to put the engagement in the right place at the right time, many other factors ... like the user needing to get something else done right away ... the user not having time to focus on this engagement opportunity ... will affect whether a user actually starts and completes the in-app Engagement Slider or Guide.
To align more closely to the "Timely" component of our "
TRUSt Framework
", adding the option for the user to snooze and/or remind them later about an important Engagement that has been offered would be very helpful in increasing the Engagement completion rates and value. This enhancement would match perfectly to our promise that "The Engagements are presented based on the user's timing, not ours."
We see this type of option in many other familiar applications, such as Slack below: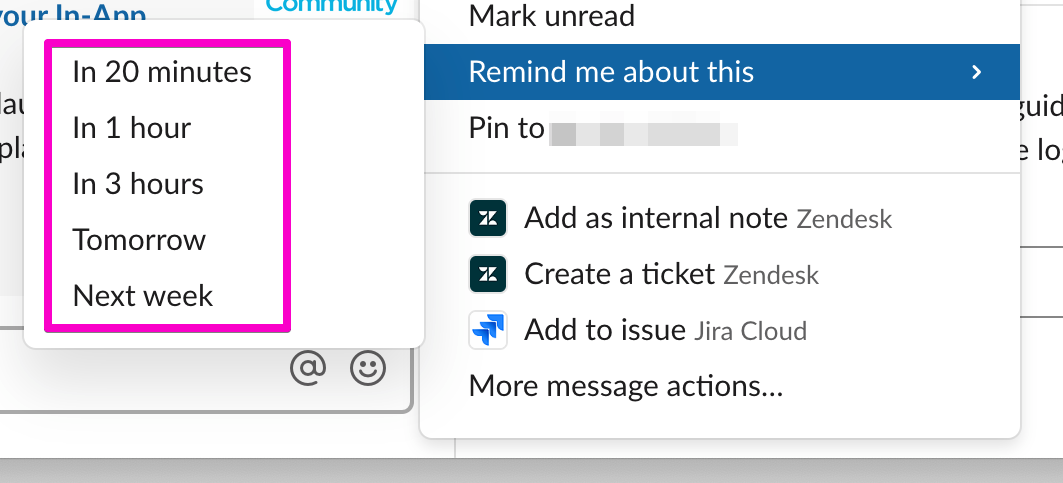 What do you all think about this enhancement request? We would love to hear your feedback.
@ciarapeter
@mickey