Hi Team and @harshibanka ,
I sometimes don't find the exact results of the search i do in the search bar in the Engagements section.
If i search for this engagement "[welcome] Search – Main – Guide" which is the 2 one as per the below image.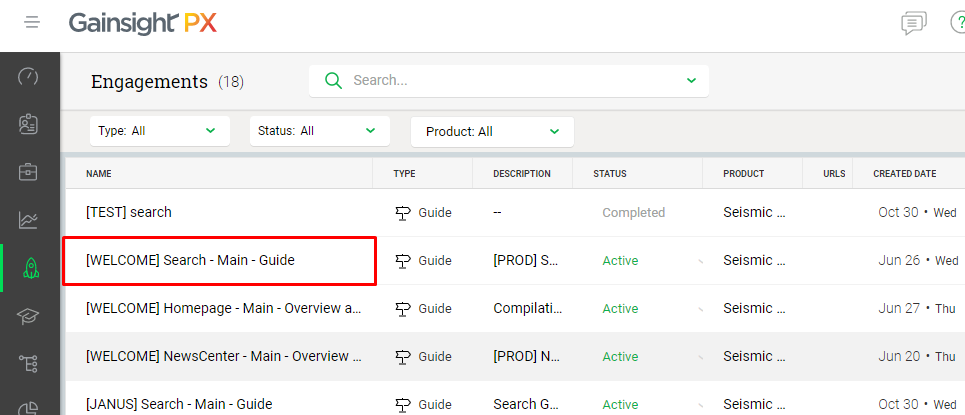 I get the following message saying that no engagement found.
It would be better if the search results work in the expected fashion.
thanks,
Avinash.