Looking at our Scorecard Mass Edit report it appears as if all scores are trending flat.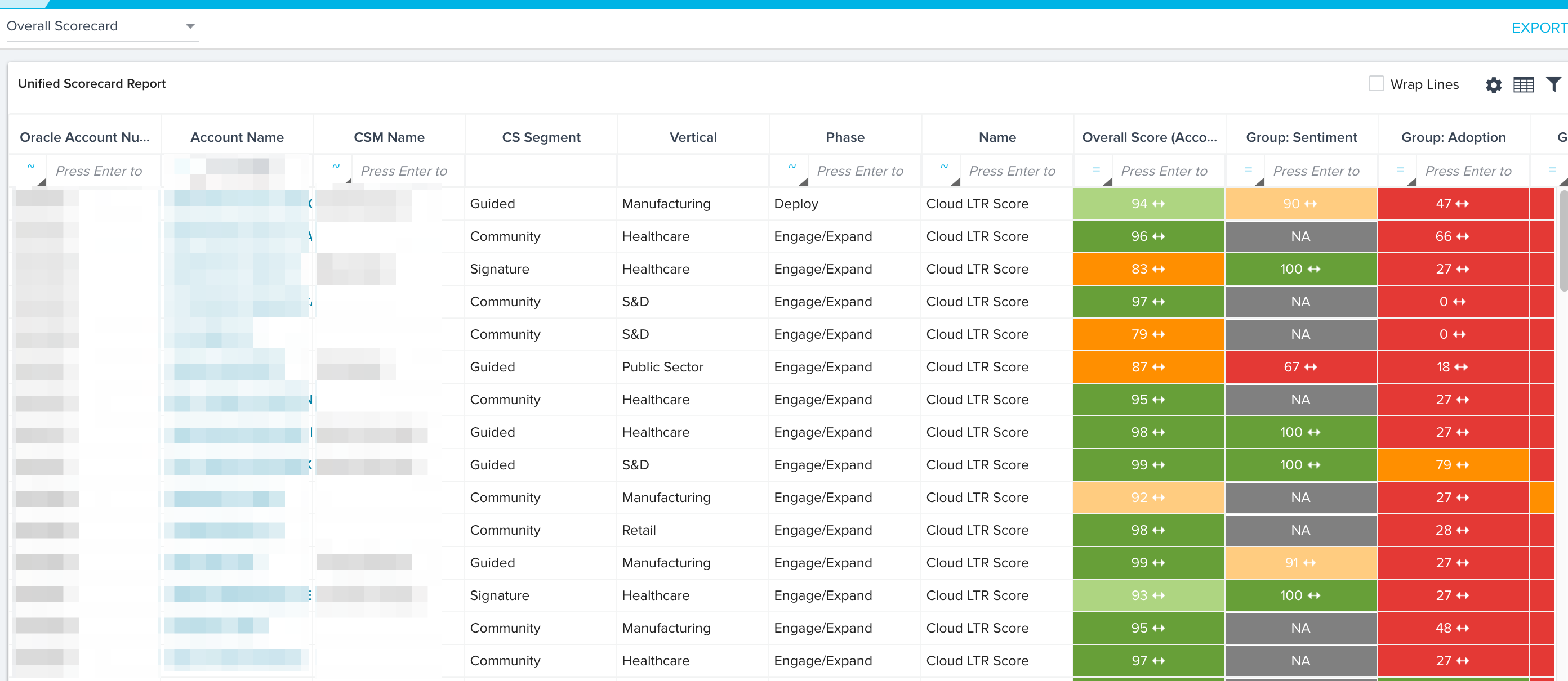 I read in
this document
that the trend indicator is looking at the Current Score and Previous Score to make this determination.
Looking at a sample account, I see the Current Score and Previous Score are the same thing:

Apparently this is because the scorecard updates the Previous Score nightly:
"On the first day of the current week, the most recent Scorecard bar shows previous week's score. For the rest of the week this bar shows the closing score for the previous day, which was recorded when the Scheduler executed (11.30 pm UTC). This is called the most recent score bar. The bar on the left of the most recent Scorecard bar, stores the final score that existed a week before."
This is where it gets confusing for our CSMs, because we update all but one of our Automated Scorecard measures weekly, on Mondays.
So on the Scorecard section of C360, they see the "Current Score" in the right-most bar... but they see LAST week's score in the previous bar:
Current Score:

LAST week's Score:

So when they see the Trend Indictor is flat, this is terribly misleading. They assume when they look at the Mass Edit report that the score hasn't changed since the last time it was updated (by our Rules) when in fact it HAS changed.
We have one Automated Measure that gets updated nightly, for our CSM Sentiment (which we capture from Timeline entries)
The trend indicator needs to be configurable by admins - by measure/group - so that it aligns with our processes.
Happy to talk to someone in Product about this in more detail.