Today the default for an aggregated field is 5 decimal places? Maybe I am alone on this one but I will never use any more than 2 - most rounded up to 0 decimals.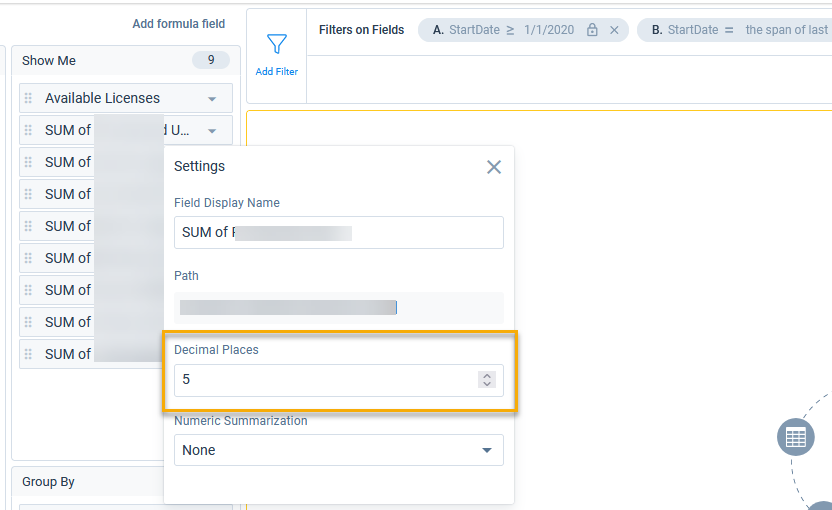 Feel like the default should be 0 or max of 2 to account for currencies.
Anyone else feel the same?