Currently Action Cards do not appear in any way editable in Renewal Center.
It would be great to either have better fields display when you click into a card, or allow admins to configure them.
Example: Overdue Unresolved Renewals

These are the fields shown, but the opportunity stage isn't displayed. In my data there are opportunities with close dates prior to their due dates so this wouldn't make sense at first glance: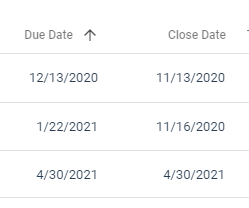 You'd have to click into them to see that the stages are not closed won/lost. Based on the description of this card, it sounds like due dates and close dates are the primary considerations. However, since the stage is one of the main relevant pieces of information for this card, it should be displayed by default - even better if admins can configure these detail views like elsewhere in Renewal Center.